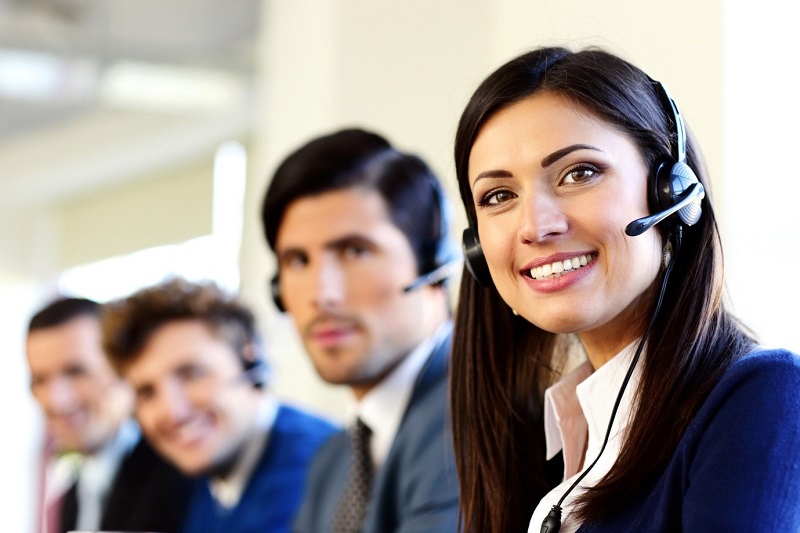 Your front desk is perhaps the most important area of the entire company, as this is where visitors are greeted and all incoming calls are handled. The front desk is very much your portal to the outside world and in order to ensure that the right image is projected, your reception staff should be regularly trained, and with that in mind, here are some important training points for staff who man the reception.
Answering the Telephone – Customer service usually begins with a call and if the receptionist isn't on the ball, you are creating the wrong image. If your staff work to a scripted phone greeting, this will certainly help. Some callers will be irate, while others have many questions and the ideal receptionist can adapt to suit the situation, answering the phone with the same level of customer service. Many companies take advantage of a telephone answering service which is provided by a call handling company, as this ensures that each and every incoming call is handled promptly and professionally.
Accepting Criticism – The old saying, "the customer is always right" still applies and being able to handle criticism is an essential skill for a receptionist. While the issue might not be their fault, the receptionist is very much the front line as far as complaints are concerned. The ability to diffuse a situation is something that every receptionist should have, and it is a good idea to bring this up in monthly training sessions. When a caller is friendly and polite, it is easy to respond, yet when they are angry for some reason, it takes a special set of skills to change the ambiance.
Regular Brainstorming Sessions – It is a good idea to ask your staff to get together and look at the thing they need to improve on. Constructive feedback always helps and you can always set up some role playing on the phone, which will give your staff valuable practice in dealing with upset or emotional callers.
Appreciate your Reception Staff – Recognition does wonders for staff morale and by regularly reminding them how important their position is will certainly keep them on their toes. Staff morale is often overlooked, yet this is a key requirement for good motivation and you should always heap praise when it is due. Alternatively, you can outsource your call handling to a third party, which works out a lot cheaper than directly employing a receptionist. The virtual office provider has a wide range of services on offer and as they have many clients, the services are very affordable.
Staff training should be ongoing, especially for receptionists, and with regular training sessions, your key staff will always be promoting the right image for your business. If you are looking for a cost-effective solution to call handling, an online search will put you in touch with a virtual office provider who offers a range of essential services.