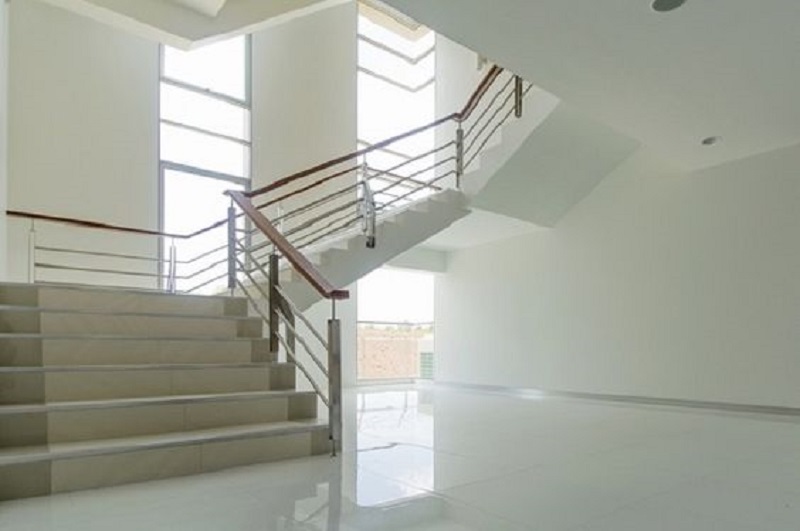 Concrete finishes have become quite a popular material to improve a houses' overall look. Everyone wants to have a long lasting and stylish surface in their home as the concrete can give your home an aesthetic look. The concrete finishing normally last longer as compared to other types of substances. Nowadays there are various new technologies and tools that are used to make the concrete finish more economical and durable. You can build stylish patios, garden paths, flooring, walls and even bathroom countertops with the help of decorative concrete finishes.
Take a look at the different types of decorative concrete finishing:
#1. Stamped: If you decide to install concrete in your home then stamped concrete is best the best option to choose from. If you want the concrete to look like wood, brick and stone then you should choose stamped concrete because with the help of stamping Mets, they give awesome look. This is very popular among concrete finish users.
#2. Acid Stained: This type of decorative concrete finishing uses durable colour and it is normally used to give permanent dull look to the surface. Acidic cleaners can be used to remove the stains. This is very economical than other types of concrete finishes. You have to just clean your concrete before applying acid stained finishing.
#3. Seeded Aggregate Concrete Finishing: If you want to give an aesthetic look to your driveways then you can choose seeded aggregate finishing. Small coloured stones can be fitted into the surface area.
#4. Cast in Place: If you want to make stylish concrete countertops then you should use this type of concrete finishing which can give you the best look and surface that too at very low prices. There are many colours available to choose from. It gives flexibility and you don't need to shift heavy pieces.
#5. Stencilled Finishing: If you have a plain concrete slab and you want to add some colours and pattern then stencilled patterns are best to give external concrete an attractive look of brick and stone. You can get a brilliant quality image at very low cost. It is best suitable for commercial areas and public areas like school grounds and domestic areas like paths and driveways.
#6. Sand Blasted Finishing: In this type of finishing, concrete patters are made by spraying sand onto the concrete and for this process adhesive stencil and high –speed nozzle are used.
#7. Dyed Finishing: We know that dyeing and staining are popular for concrete finishing. We can add different colours to concrete with the help of dyes. It totally depends on where you want to add colours; and whether the concrete is outside or inside. This is totally different acid staining because it will not react chemically to your concrete.
#8. Concrete Painting: This is somewhat expensive than normal concrete staining because epoxy stains formula is used in this technique. Some people use masonry paint for concrete finishing. It takes lot of time to paint the concrete surface.
#9. Colour Chips: There are different types of colour chips available in the market which can be used as an alternative to decorative colour finishes. These chips are an affordable option for your concrete surface.
#10 Etched: With the help of special etching gel, professional workmen do concrete finishing giving aesthetic look to your home surface.
Conclusion:
After reading and understanding the different types of decorative concrete finishes, you can see that concrete material is best and lasts longer if applied properly. It will make your surface stronger than before. By applying decorative concrete finishing, you can make your house more stylish and beautiful. There are a lot of suppliers and workmen available for concrete finishes, you can search on internet for your requirements.