When it comes to making your commercial property secure, you will want to do everything that you can to keep your property safe, as well as the workers inside. There are many things that you can do to increase the safety and security of your property, and you should consider these as an investment as they will also increase the overall value if you should ever wish to rent or sell the property to another company. Below are a few things that will help to secure your commercial property and invest in the security of your business.
Assess Your Building
The first thing that you will want to do is to have a risk assessment of your property carried out, and you can do this yourself or hire the services of a professional company to do this for you. A risk assessment will highlight all the strong and weak areas of your property, and you will be able to use the recommendations to increase your security effectively.
Controlled Access To Your Property
To keep your business 100% secure, you will want to be able to control who can access your property. You can do this easily by installing automatic sliding gates, or you could also install a security barrier and employ security guards to allow access to the property, taking the details of any visitors to your premises in their logbook. You can also have an electronic key card system to enable employees' access into the building, and direct guests to the reception area where the receptionist can control access to the building for guests.
CCTV Security Systems
Image Source: Unsplash
There are many different benefits for a company when they install CCTV security systems on their premises, as this will not only deter anyone from breaking into the property, but it will also allow you to keep an eye on your employees for their safety. You can review any accidents that happen in the workplace and ensure that they do not happen again. However, it is essential that certain areas such as restrooms and changing facilities are free from cameras so that your employees have some privacy.
Give Your Staff The Correct Training
For any business, it is essential that the people that they employ have adequate training to allow them to do their job correctly. As well as giving them the usual Health & Safety training, Fire Officer training, First Aid training, and other such courses,  you will also want to give the relevant people who need it to fulfil their roles, the security skills they need to help keep your business secure. With the right training, you can reduce accidents, theft, and damage to company property, and give your workforce a safe environment in which to do their jobs, which will also help to increase productivity.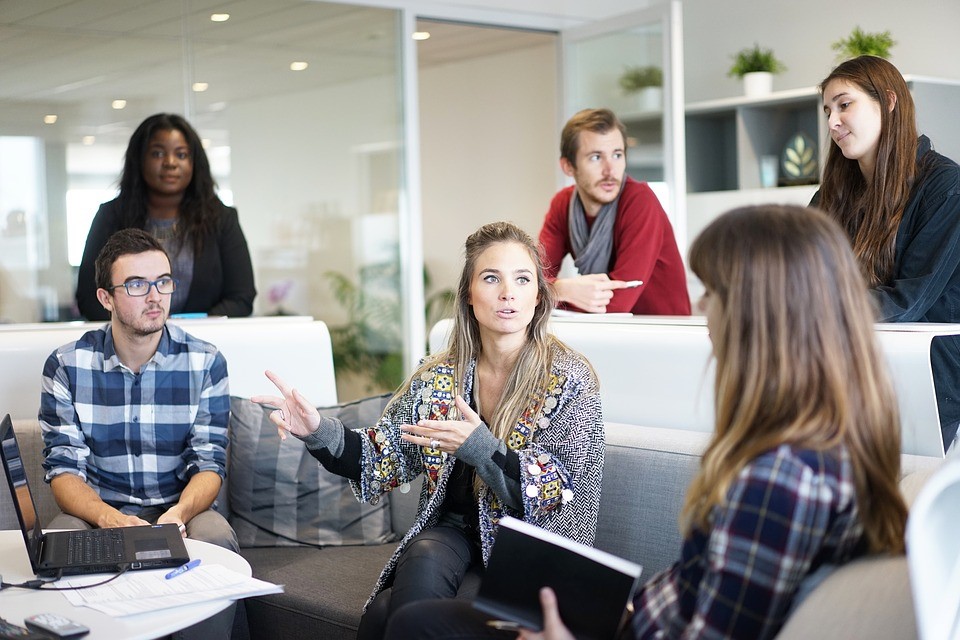 Image Source: Pixabay
Investing in your workforce and giving them the vital skills, requiring them to do their job to the best of their ability is an essential step for your business and will also help to increase employee satisfaction in the workplace. When you have a happy workforce, you have a productive workforce, and employee retention rates will also rise.