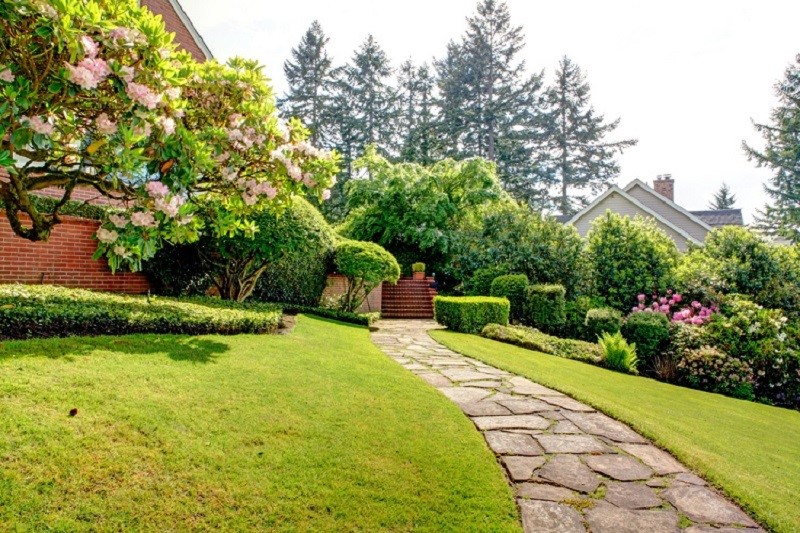 Of course, as a homemaker, you have to be extra conscious when you are looking for right landscapes maintenance services. You must be aware of the fact landscapes need proper maintenance and have a need to be looked after it. Well, for that, you need to hire landscape maintenance services. However, you need to be careful while choosing that perfect landscape maintenance services. Here are a few tips to consider before choosing that landscaping service.
Ensure that you are choosing the top landscaping service
You must read online reviews to check whether they are good as they appear to be or not also you can ask people for a recommendation like the neighbors whether they have used similar services or not. They definitely should be proficient in their work. They must also be acquainted with the latest technology, right usage of tools and equipment that provide best quality work.
Do they have certificate?
The state certificate for this respective job is necessary before you initiate maintenance of your garden. It requires pesticides and for that license is compulsory. Therefore, having a valid state license will enable them to use pesticides for maintenance of garden. Experienced landscapers having this valid license or a certificate will be enable them to provide you with the best landscape maintenance services.
Insurance and liability
One thing that you must look for in the landscaping service provider is that whether they are insured or not. The safety rules and insurance policies of a company must be valid and the workers must work according to their guidelines. Hence, carefully read their guidelines. If you are hiring a service provider then you can see to it whether they are following safety guidelines or not.
Customer service and communication support
You cannot skip on this important aspect so by hook or crook you have to check on the landscape maintenance services provider whether he is having proper communication support for landscaping or not. This is a must because when you call them for any service then they must be in a position to assist you. They must be available 24×7 to address your queries and problems.
Timeframe for the service
You need to have a discussion with the service provider to know the timeframe in which they will complete your landscape maintenance services. It should not be inconvenient for you. They should be punctual about completion of a project within stipulated time. It should not hinder your day-to-day activity. It shouldn't impact your work as well as your time and schedule.
Discuss your landscaping goals
Well, this is something that is of utmost importance. You need to share your vision with the company on how they are going to work on your landscape. It is a simple landscaping requirement or a complex one. Check with them whether they are able to provide you with the exact landscapes maintenance services. Tell them about those plants you want and the kind of structure you need in your yard. Discuss everything in detail.
Sign the contract
In addition to that, see to it that you have the signed contract with the landscapers. This will enable you to have the landscaping maintenance work on time. Despite all this, keep those services in written. This will assure you to get that confirmed in case of any discrepancy.
Therefore, follow these tips before you hire or choose any landscaper for landscaping services and maintenance of it. They must be reliable and trustworthy. You must check their background and past work for to know their qualification for your work. Besides all this, you can also go for a site visit of their past clients to see the type of work they do and the quality they provide.