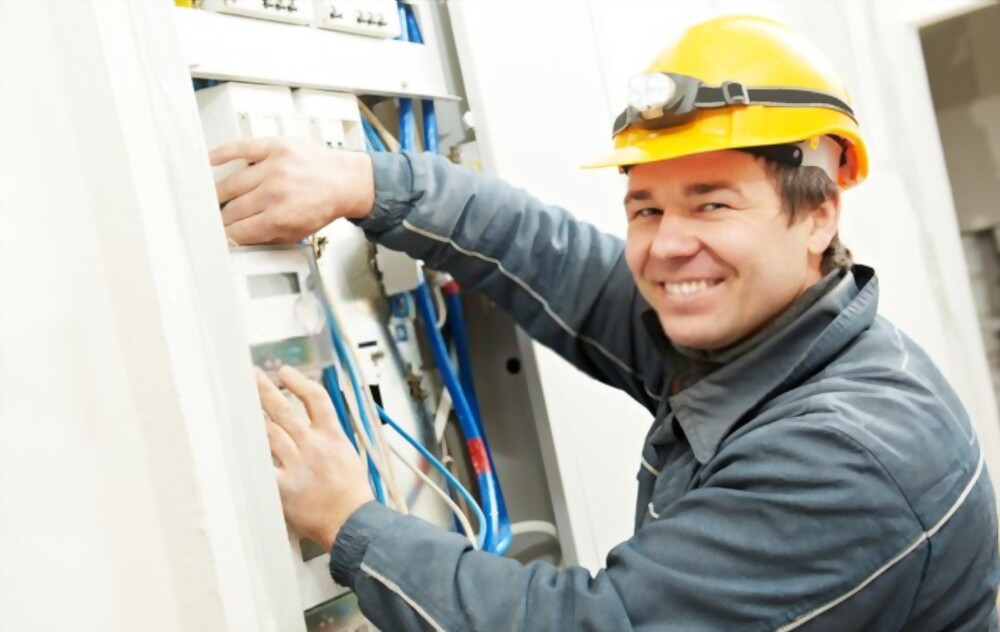 When it comes to electrical work, it is highly recommended that one should only rely on trained and qualified professionals. Electricians have expertise in dealing with electrical systems and high-voltage equipment. Electricians may also install or service electrical outlets, lighting fixtures, and other electrical products.
Most electricians learn their trade through an apprenticeship, which typically lasts four years. Apprentices learn electrical theory, blueprint reading, mathematics, safety, and first aid, as well as how to use handheld and power tools. Many jurisdictions have journeyman electricians who have completed their apprenticeship and have been found by the local licensing body to be competent in the electrical trade.
But it is suggested to hire an electrician who hold a master license. Journeymen license holders can work under the supervision of master electricians, and it is better to choose an experienced professional.
The work profile of an electrical contractor
Some electricians may specialize in specific types of electrical work, such as commercial, industrial, or residential work. Others may specialize in maintenance or installation work.
Electricians are required to have a license in most jurisdictions, although the requirements for licensing vary widely. Licensing requirements usually include passing an exam that tests electrical theory and knowledge of electrical work.
Electricians typically work in both indoor and outdoor environments. They may be exposed to weather conditions, noise, and dust. They may also be exposed to electrical hazards, such as shock and arc flash. So, it is necessary to maintain the building code and safety measurement while work on electrical system, and licensed electricians can maintain such rules.
Electricians typically work 40 hours per week but may work overtime to complete projects or respond to emergencies. So, you can choose a contractor that offer 24×7 emergency services.
Things to consider when hiring an electrical contractor 
Licenced electrical contractor
There are several reasons why you should always hire a licenced electrician. First and foremost, electricians are highly trained and skilled professionals who know how to safely and correctly handle electrical wiring and components. Secondly, electricians are required by law to be licensed in order to work on electrical systems in most states. Finally, hiring a licenced electrician can provide you with peace of mind knowing that your electrical system is in good hands. 
Experienced contractor
They have the proper training, and they know the safety precautions that need to be taken. Another reason is that they have the proper insurance. This means that if something goes wrong, you will be protected. Lastly, an experienced electrician will be able to give you a warranty on their work
Type of electrician
As much as it is important to hire an experienced electrical contractor, it is equally important that you should focus on the specialization. An electrician has specialisation in different domains. You can hire a domestic electrician to look after the electrical supply and faults of the residential complexes. Similarly, a commercial electrician is trained and qualified to work with high-voltage and high-powered systems.
The fees
Once you have figured out the electrician and the best name in the business, the next step is to start looking for the one that offers the best rate. The charges of an electrician are based on an hourly basis as well as on the type of work. Hence before finalising them, you must check what the charges asked by the electrical contractor and compare the same with others. Here we also recommend focusing on the qualification and experience of the electrical contractor. When it comes to electrical work, the task can get cumbersome and challenging; having the best electrical contractor ensures the best services without any mishaps.
Wrapping it up!!!
Never ignore the signs of warning. Ignoring minor electrical issues can lead to major miss happenings. Hence, it is recommended that you should always have the name of the best electrical contractor auntie with you. At the same time, you must also enquire about the emergency services offered by the electrician. They may charge a bit higher than the regular fees but an emergency electrical contractor will always be a saviour in case of an electrical miss happening or unsolicited events.