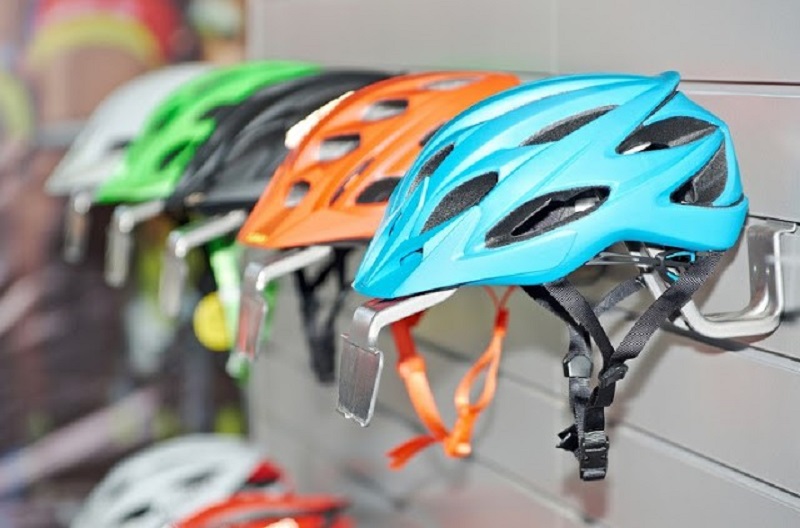 The helmet is a thing which we wear on the head as protective gear. We see many people ride bicycles, motorbikes daily and do not wear helmets. Hence it is not safe so in that case one who is riding a vehicle then he or she must wear the helmets.  Now you can choose the reliable bicycle helmets for yourselves to make your ride safe and secure. Let us know more about helmets. "Save Drive and Save Life" – this is the caption for the normal people and you must save your life by wearing safeguards. Helmets are primary safety attachments for bike riders and you must wear helmets during bike riding.
Types of Helmets Which Are Reliable to Use
Smart Bike Helmet: This helmet is best for the ones who usually ride in the night. The LED lights fitted on the front of these helmets won't let any other vehicle to hit you. As during night, this light works as an indicator, and these lights are fitted to back and front of the helmet. You can use the lights during night to focus on the road.
Helmet with the addition of LED Taillights: Although this helmet has less space from others but has awesome features. Like it is equipped with Rear and headlights which gives less space. The vents in this helmet offer space. Secondly, the vents had a removal visor which helps in the modification of helmet according to the weather conditions.
Foldable Helmets: These are the most reliable Bicycle Helmet which requires less space and are lightweight. These helmets get easily folded and you can carry them even in your backpack. The advantage is that it can be carried anywhere, light in weight and has flexible material so the chance of damage is very less.
AirNet Helmet: This is one of the reliable bicycle helmets for the one who want to go for the long-distance tours. These Helmets have AirNet chambers which allow the passage of air to pass through it. Hence, thus not allowed the sweat to disturb your ride.
Features of Reliable Bicycle Helmets
Material: The material of helmet should be strong enough to bear the risk or any damage that occurs. The material should be of high quality that it does not get damaged.
Air passage: A good helmet is one which has vents which allows air to pass through it. As sometimes the helmet which does not have vents cause sweats to accumulate and which cause headaches.
Easily foldable: A reliable bicycle helmet should be one which is easily foldable so that it covers less space, Moreover light in weight that anyone can carry it anywhere.
Certification: Helmet should be certified and should pass the quality and safety standards and regulations. Most of the helmets are certified by the local testing authority and you must check such certifications before buying.
Clear vision: A good helmet is one which provides you with proper vision when you wear it secondly should provide you good quality face Shield which can bear the shock.
Comfortable layer: The reliable bicycle helmet should have a well padded layer made of foam from inside which provides comfort and softness to your head.
One should understand the importance of these helmets that Helmets are one of the most important things one must wear. Therefore, the reliable bicycle helmets will provide you protection as well as comfort. These helmets are also made compulsory to wear by the government and moreover government had made strict rules and punishments of not wearing a helmet.