Safety railings are one of the best forms of fall protection. However, we often overlook to keep them in good condition. Once it is installed nobody thinks of maintaining them. Roof safety rails are supposed to be well-maintained and you must maintain them on a regular basis. Today, in any building site, there is no excuse to not have enough roof safety systems in place to protect people.
Roof safety rails have various advantages when compared with other forms of fall protection. It is less expensive than any other engineered fall protection system and installing the same is quick and easy. There are several places where you need safety railing on the roof but often you do not realize it.
Below Mentioned Are the Unexpected Place Where Installing Safety Railing Is Must: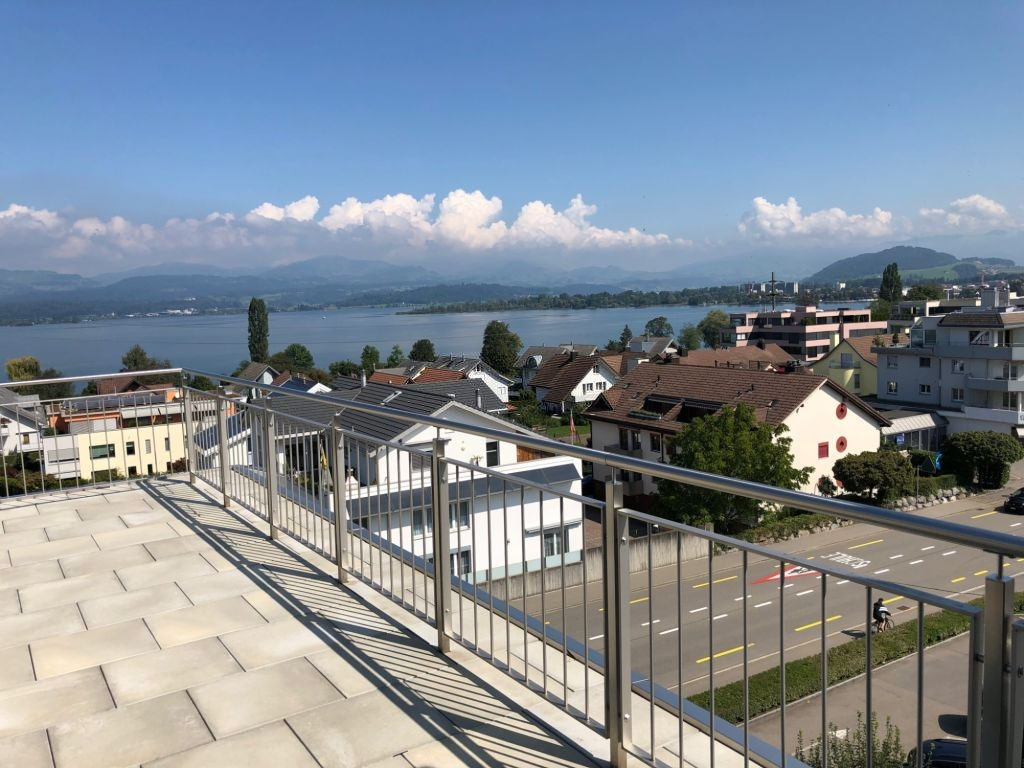 Parapets that are high are good enough to protect you from a fall. However, if it is less than 38" then parapet needs a safety railing. Any parapet which is over 22" compulsorily should have the railing built.
Many roof hatches are often left open with a mindset to have easy entry, but this is risky. Not paying attention has resulted in a dangerous situation. Having installed roof safety rails can prevent the fall.
Ladders mounted to the roofs
Ladders which we see mounted over the roofs without railing are risky to climb. You can fall from the ladder as you climb or from the top as you when you turn. Having safety rails along each side of the ladder will protect the person from falling.
Roof safety rails can be a lifesaver hence it is important that you consider the best roof safety rains for your property. Overlooking the above-mentioned places can result in fatal accidents so take the time to evaluate every work situation and environment. It is always better to be safe than sorry.
Advantages of Installing Rood Railing System
A roof fall protection system is helpful in preventing fall hazards in the workplace. It reduces the risk of potential falls and injuries. The roof rails can be used in commercial, residential, industrial as well as industrial settings.
Some key benefits of installing good quality roof safety rails are mentioned below:
They can be customized keeping in mind the requirement of the construction site. Therefore, they can be designed as per the said specifications of the roof.
The safety rails are light in weight but robust. Hence, this makes it very easy to use, giving the utmost safety to the person who is using it.
Very little maintenance over the years is required. Nowadays, people are installing roof safety railings made with stainless steel because it requires fewer maintenance costs.
They are easy to assemble and you do not need to spend any additional installation charges for that. But, to install the roof safety railings with all safety measurements, you may consult with an expert.
There are several patterns to choose from for e.g. free-standing to fixed guardrails to non-penetrating rooftop safety rails to the railing for construction sites. The railing can be designed according to your preference.
When you are installing roof safety rails, it is crucial to determine where you are installing it and who will be using it the most. It is not a regular DIY project hence it is not recommended to carry it on your own. Hiring professionals to install a fall protection system can one of the most important things which need to be kept in mind. So now you can search such roof safety railings online and choose the best one for your property.