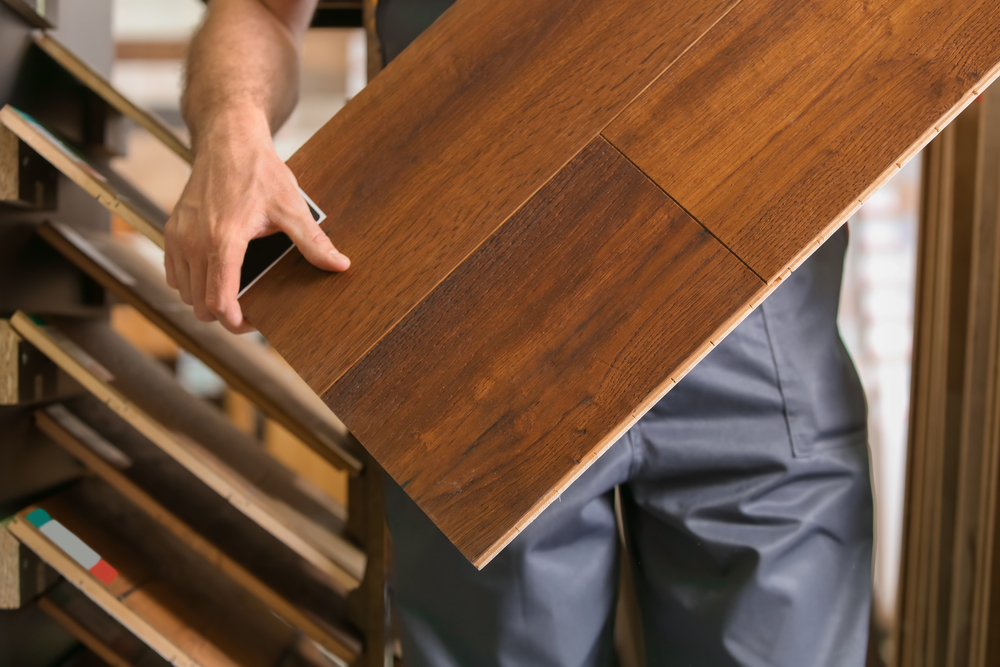 Just like decking up the walls and roof of your place, you cannot deny the importance of flooring. It is one part of the house, which withstands maximum pressure and tension daily. So, the flooring option you choose not just need to be strong but great to look at. The flooring design should complement your interior décor of your house. If you are looking for something, which is durable and stylish, then timber flooring is the best option to choose. This laminated form of flooring is not just shiny but comes with an extra layer of protection from dust, dirt, wear and tear.
Classy And Sophisticated In Look:
Well, timber flooring is one of the classy options available to enhance the value and look of your house. It is not just sophisticated in its look but can be installed easily and with a low cost. That makes it even more worthwhile for those, who are on a tight budget.
INSTALLATION VALUES TO WORK ON:
Laminate is one such item, which can be installed easily and fast. For example, you can install 300 square feet of timber flooring within a span of a weekend. In case, you are looking for older forms of laminate flooring, then you must glue pieces to one another.  Laminate flooring is available in clicklock and fold-lock designs. It helps the planks to fit properly. The planks are mostly constructed of soft particle board and can be cut with a utility knife or hand saw.
CLEANING VALUES TO WORK ON:
The timber flooring is always designed to be cleaned properly and without facing any kind of problems. You can just use a broom or vacuum cleaner for clean the dust or dirt between the layers or you can even try to mop it or can also use the floor cleaner for that extra shine and protection.  The best part is that you do not need any waxing on it.
MOISTURE PROS TO WATCH OUT FOR:
Always remember that the timber flooring can be installed in some of the semi-moist areas such as kitchen, powder rooms and in other places too. Even if you are residing in a place with tropical moisture this service is suitable for your help. Just make sure that the boards are tight to one another and that will leave no moisture. The laminated version can easily resist water from hampering the wooden panel of the floors.
VALUES TO CHECK INTO:
Once you have considered choosing timber flooring, it is time to check on some of the value-added features of it. It is quite easy to use the timber flooring and install it because these are available in plank. And with its lock system, you can always take care of it well. The core of flooring gives laminate stability. It can further prevent any form of seams while opening the planks during humidity change. The products are light in weight and can easily be installed over thin foam cushion underlayment to name a few.
CHECK OUT THE PRICE:
Before you happen to choose timber flooring for your use, it is mandatory to get along with the price first. Once you have done that, half of your work is covered. Just be sure of your requirements and you need not have to worry about the services ever again. The packages are designed as per client's requirements and can offer you with valuable solutions. So, without wasting time, log online and check the available options. That will help you to make the right decision.