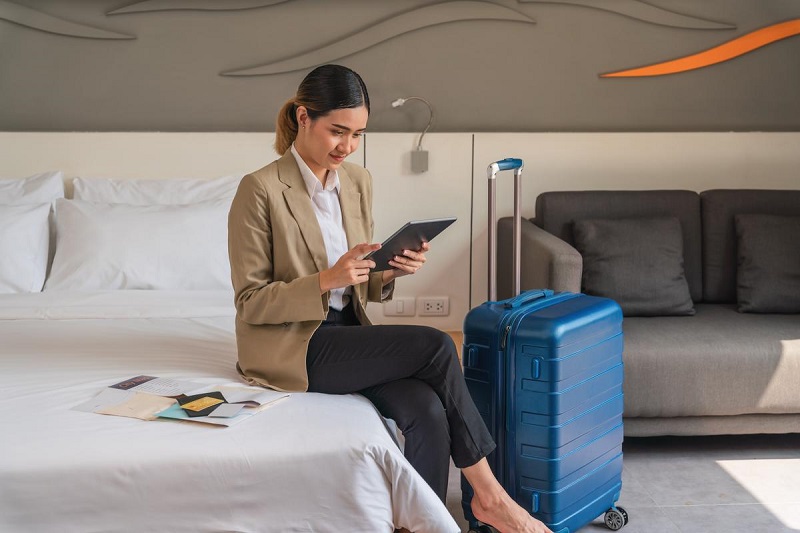 Do you frequently find yourself packing your suitcase for business trips? If so, finding the best business travel hotels is probably a significant part of your planning process. This article will guide you through the process of choosing the right business hotel, understanding your needs and identifying must-have amenities for business travelers. You'll soon discover that business travel accommodations don't have to be a matter of compromise and can indeed become a highlight of your trip.
Understanding the Importance of Choosing the Right Business Hotel
If you're traveling for business, it's likely you'll need a quiet, comfortable place to work, rest, and prepare for important meetings or presentations. The right hotel can make a significant difference to your productivity and overall travel experience. Choosing the best business travel hotels is not just about booking the most expensive or the closest to your meeting location. It involves considering several factors such as comfort, convenience, services, and amenities that align with your professional needs.
Identifying Your Needs as a Business Traveler
As a business traveler, your needs may differ from those of a leisure traveler. You may need a hotel with business facilities like meeting rooms, high-speed internet, and a business center. Comfort is also paramount, as you will need a good night's sleep before an important day. Location can also be a determining factor. A hotel located near your meeting venue or with easy access to transportation can save you from the stress of navigating through an unfamiliar city.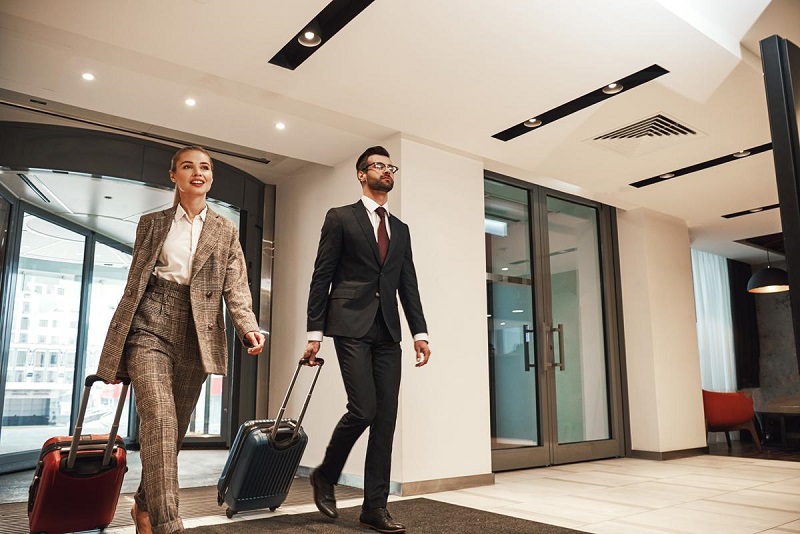 Essential Hotel Amenities for the Business Traveler
1. Free Wi-Fi: This is a non-negotiable for most business travelers. You need reliable internet access for research, communication, and possibly even teleconferencing.
2. Workspace: A desk and a comfortable chair in your room will provide a suitable environment for work.
3. Business Center: A well-equipped business center can serve as your office away from home. It should ideally include computers, printers, and fax machines.
4. Meeting Rooms: If you're planning on hosting meetings, choose a hotel that offers meeting rooms or conference facilities.
5. Fitness Center: Maintaining your fitness regime while on the road can help you stay focused and energized.
6. 24-hour Service: Round-the-clock room service, concierge, and reception can be a lifesaver for business travelers arriving late or working odd hours.
7. Airport Shuttle: If the hotel offers an airport shuttle service, it can save you time and the hassle of finding transportation.
8. Dining Options: Hotels with onsite restaurants, or those located near good dining options, can make meal times convenient and enjoyable.
Understanding Your Needs
Before you can start comparing hotels, you need to understand what you need. Do you need a quiet place to work in your room? Is a central location important? Do you require specific amenities like a gym or a restaurant? Understanding your needs will help narrow down your choices and make the decision process easier.
Balancing Budget and Comfort
When choosing a business hotel, it's critical to strike a balance between budget and comfort. A cheap hotel might save you money, but it might also lack essential amenities or be in a poor location. On the other hand, a luxury hotel might provide all the comfort you need, but it can be a big drain on your budget. You need to find a hotel that provides the right level of comfort at a price you can afford.
Evaluating Location
Location is a crucial factor when choosing a business hotel. It's not just about being close to your meetings or conferences. You also need to consider proximity to restaurants, public transport, and other amenities. A hotel in a central location can save you time and make your trip more convenient.
Checking Out Amenities
Amenities can make a big difference in your stay. Common amenities in business hotels include Wi-Fi, a gym, a restaurant, and laundry services. Some hotels also offer additional services like a business center, meeting rooms, and airport shuttle. Make sure to check what amenities a hotel offers before making your decision.
Assessing Workspace
If you're going to be working in your hotel, a good workspace is essential. This doesn't just mean a desk and chair in your room. It also means good lighting, a comfortable chair, ample power outlets, and a quiet environment. Some hotels even offer dedicated workspaces with office supplies and printing services.
Reading Reviews and Ratings
Reviews and ratings can provide valuable insights into a hotel's quality. Look for reviews from other business travelers who have similar needs to yours. Pay attention to comments about the hotel's location, amenities, workspace, and overall comfort. Remember, however, that everyone's experiences are unique, and what works for one person might not work for you.
Making the Final Decision
Once you've evaluated your needs, budget, location, amenities, workspace, and reviews, it's time to make your final decision. Remember, the best business travel hotel is not necessarily the most expensive or luxurious one. It's the one that best meets your needs and makes your business trip a success.
In conclusion, choosing the best business hotels requires careful consideration of many factors. By understanding your needs, doing your research, and evaluating your options, you can find a hotel that provides the perfect balance of budget and comfort. Happy travels!