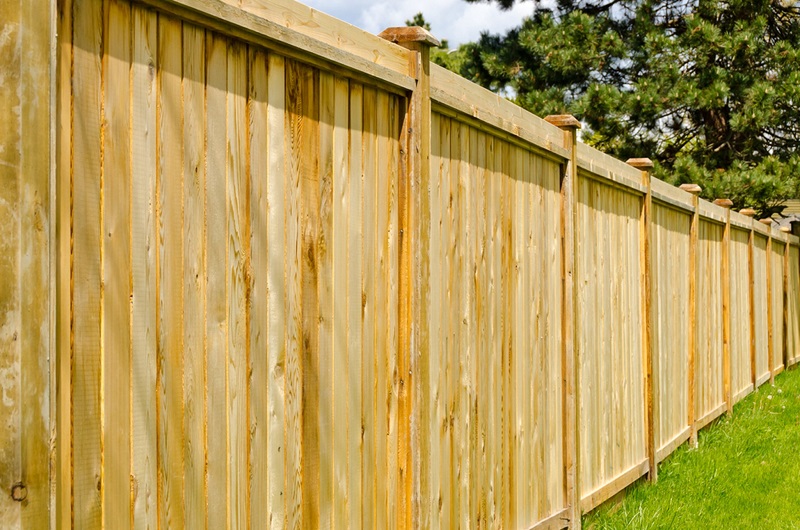 Wooden fences are an important part of any garden. They add style as well as privacy however they can look tired if you don't take good care of them. Wood as a material wears and degrades over time so minor maintenance is needed if you want to stop them looking old and worn.
Keeping up with the maintenance of your wooden fence will also save you money in the long run as repairing or replacing an entire wooden fence is costly. You'll also have to consider disposing of all of your old fencing if you decide to replace it which is a hassle in itself.
In our list below, we've gathered a few tips for you to take better care of your wooden fence.
Repair:
Fences will get damaged over time so you may have some panels that need small repairs. Try and spot any panels that are rotting, splitting or curved so that you can either try and repair them.
If you spot any patches of mould in your wooden fences, you can use a mixture of bleach and water to try and kill the spores so that they don't rot the panels. Any panels that are stained without trying to kill the mould will end up rotting underneath the surface finish that you put on wood.
Cleaning:
If your wooden fences have seen better days because of an old finish that's been applied, they may benefit from a good scrub down since they will get dirty from just being outside. Sanding down the fences is also an option so that you can remove the top layer of wood to get to a new layer that you can go onto staining/finishing.
You can also make use of a power washer as this can blast off any dirt and grime that's accumulated on the fences through the years. If you are looking at using a power washer, make sure to protect the plants and grass around your garden. You can also lay down plastic sheets to avoid bogging down your garden with too much water.
If you're looking and re-treating/staining your fences after you have cleaned them, make sure to let the fences dry as it can ruin the finish as stains don't mix well with water. Try and treat your wooden fences on a warm/dry day also as the rain will quite literally dampen your efforts.
Treat and Stain:
If you have fairly new wooden fences, they should have a surface finish on them already which helps to protect the wood as well as making them look good in your garden. If you have older garden fences, the stain on the wood is probably faded as the sun will slowly fade the colour over time.
Once the wood finish fades, wood can slowly degrade as the British weather will take its toll on the fence. Treating your old fences with a new stain/finish can help to extend the life of your fences as well as re-colouring them to something that suits your eye better. You can often get stains in a range of colours so now is a great time to re-stain your fences if you want a particular look for your garden.
Wooden fences are easy enough to maintain as long as you keep on top of them. Fences only need to be cleaned once/twice a year and they only need to be retreated/stained if they look faded. If your fences are past the point of rescue, then you may want to consider new fence panels to revitalise the look of your garden. Should you need more advice, make sure to get in touch with an expert, such as Sansums Sand and Gravel, leading supplier of fencing Swindon.