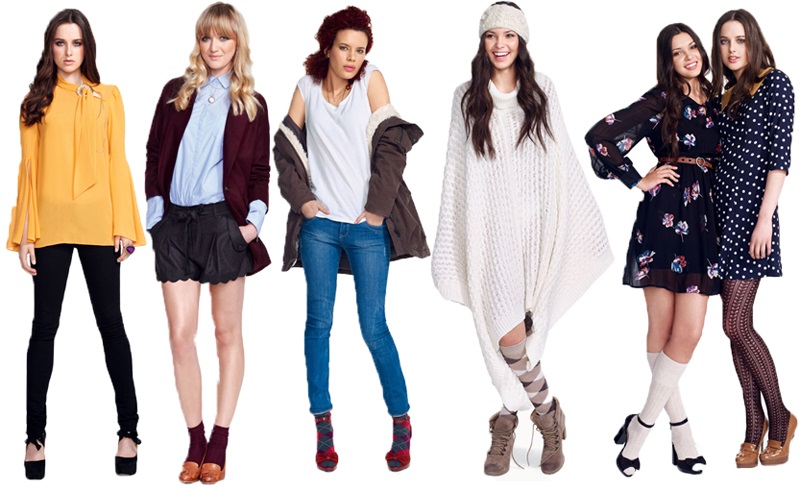 While buying women's apparel wholesale or retail, you might always go through the latest trends. It takes a lot of research to know what is popular and follow the trend. If you are someone who likes to stay up to date with the latest fashion, then this article will be best for you to know what is trending and you can start prepping your wardrobe. Fall calls for experimenting with new styles and warm colors. Fall is the time when you ditch your minimalistic clothes and switch to something that will help you caste a statement with your fashion sense.
Below are some of the top trends that will rule the fall season of 2019
1. Statement jackets
Your fall outerwear will be your major punch for your if you are looking forward to standing out this fall. A basic t-shirt paired with a statement jacket or shrug paired with jeans will look very stylish. Whether you want to go for an oversized jacket or a rocker jacket you can try various styles to figure out what you like the most. When it comes to the material and overall look, you can choose from velvet, sequin, faux fur or something that looks more retro like denim or corduroy coats. Embellishments also look great when complemented with matching inner-wear.
2. Vintage denim
The vintage-inspired style has been ruling 2019 since the start of the year. And the good news is- it will continue for the rest of the year. denim inspired by vintage style is ruling the fashion world. High waist denim with bell bottoms and washed finish look very chic when paired with a basic white or black t-shirt. To finish the look you can pull overstatement outerwear and animal print booties.
3. The texture is the key
Texture, texture and more texture- this is going to be the fashion mantra of fall 2019. be it corduroy, velvet or satin, the texture will look fabulous. Ribbed or faux fur texture will make a simple outfit stand out. Texture looks even nicer when layered. You can wear a ribbed camisole and wear fur outerwear to complete the outfit. Tie-dye is also going to be this fall. Make sure to invest in some warm color outfits and pair them with your favorite accessories.
Some other tips to help you out:-
There is nothing like having too many bags. While small sling bags or wallets look cute, this fall is the time to flaunt your oversized totes. Utility bags and totes are going to be all over the streets this fall. You can go for the classic leather finish totes or you can try something peppier like an animal print tote or something with sequins or even pearl. Such a bag would simply amp up your overall look.
This fall is all about unleashing the inner cowboy in you. Western booties are going to be in this fall. Be it plain booties or booties that have a little texture- you can pair these up with any simple outfit and it will look appealing. Your footwear can make or break the entire look so just make sure that you go for the pattern or color that goes well with your outfit. Going for tan booties or animal print
People these days prefer buying clothes and accessories in bulk. Wholesale buying enables us to explore more options and get a hold of the latest fashion at the best price. You can visit Ladycharmonline.com as they have some of the best wholesale women's plus size clothing at an affordable price.