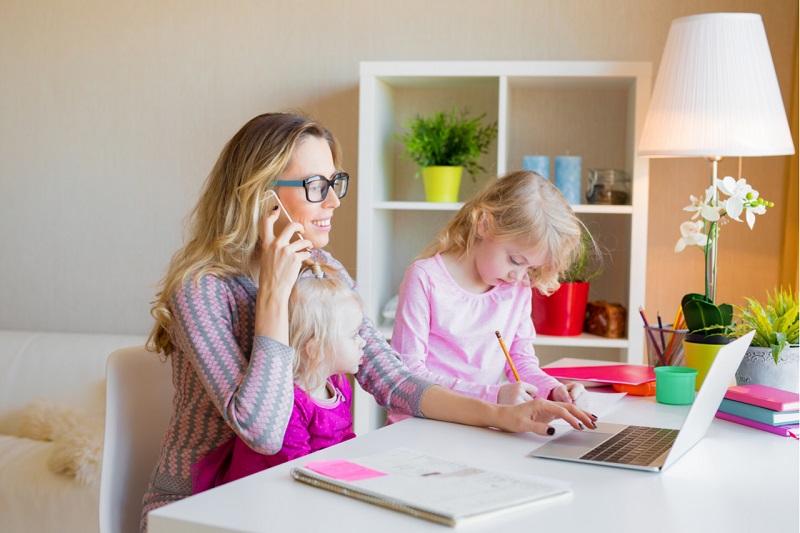 With the technology constantly evolving, there are numerous innovative business ideas hitting the market almost every single day. What this means is that basically you'll be spoilt for choice if you're considering changing your career entirely or if you're simply looking for some additional ways to make money and boost your personal finances.
That being said, here's a list of some of the easiest online business to start if you want to add some bucks into your personal budget. Check them out.
Become a copywriter
If you're good with words and you like learning and talking about various subjects, becoming a copywriter is a fun job opportunity you should think about. If you become a freelance copywriter, you'll get the chance to take on different copywriting jobs and be in full control of your work schedule. This is a type of job that doesn't require any upfront investment – provided that you have a computer and internet connection – but can be more than profitable if you truly commit to it.
Become a blogger
On the other hand, if you have a specific passion and you want to make it the main subject of your articles, you can choose to become a blogger. This way you'll get the chance to write about something you're really passionate about and attract people who share the same interests. Additionally, you can also make your blog profitable if you decide to feature ads on it. As your exposure grows, various companies will be more than interested in gaining exposure through advertising their products on your blog.
Join an affiliate program
In order to become an affiliate, you will first need to identify your niche. For instance, if you have any knowledge about the world of online casinos, you can choose to join a casino affiliate program and offer your knowledge and experience to interested parties. You will also need a domain name and a good website and choose an affiliate program that works for you. Finally, fill your website with adequate content and place the affiliate links in appropriate places within that content. Also, make sure you agree on the means of payment up front to avoid any unpleasant situations.
Become an online tutor
Online tutoring has been a huge hit for quite some time now. Not only is this way of tutoring much more convenient to both lecturers and students, but it also allows you to expand your horizons a bit and meet new people and different cultures. So, basically, if you are particularly versed at a certain subject, and you feel like you have the necessary skills to pass that knowledge along, you should definitely consider becoming an online tutor. There are various websites you can register on and start your career today.
Sell products online
When selling products online is concerned, there are two courses you can choose to take. You can either set up your own ecommerce store and sell various products. Here you should aim at finding the profitable market and making room for yourself in it. Alternatively, you can choose to scout local flea markets, garage and yard sales in search of "hidden treasures" you can later list on websites such as Etsy, eBay, Amazon and so on.
Write a book and sell it on Amazon
If you feel like you have writing talent and you've been sitting on a great story idea for some time now, you can finally get to it and write a book. If you manage to finish your book do know that you can easily self-publish it on Amazon. The best part is that if the book you wrote manages to get a few hundred sales during the first week of its launch, Amazon will automatically take matters into their own hands and start promoting your book further. This will boost your sales virtually for free, so you don't have to worry about finding the right publisher, marketer, etc.
As you can see, making money online has never been easier than it is today. You simply need to determine what you want to do and find the best possible way to do it, and you're good to go. Some of these ideas might require an initial investment, but all of them will turn out to be very profitable if you are dedicated enough and approach them with a clear goal in mind.