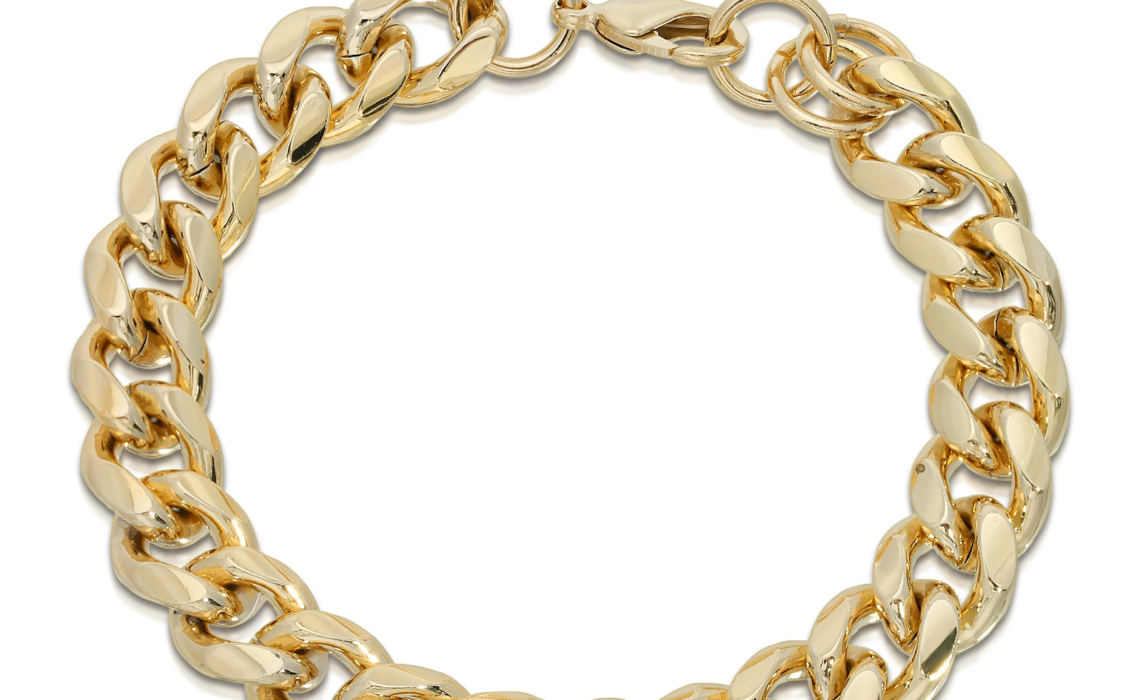 Let The Charm Of Your Man Widen With A Cuban Link Bracelet!
One of the most popular and trending chain styles, Cuban link chain bracelets for men, became more appealing in 2021. Having an interlocking pattern and hip hop style, it is the most versatile jewelry to cut a dash in 2021. The fact that the Cuban chain is made from different metals such as gold, brass, sterling silver, and stainless steel brings the joy of ample assortments for shoppers.
Now that you have made your mind to surprise your beloved man with a charming Cuban link bracelet, here we can help you make the best choice. 
Jump in to know the things you should consider!
The Metal Of Bracelet & Its Purity
Not all that glitter is gold, and not all that shines is silver. You have to be very particular while cherry-picking the metal, as this is going to have an impact on your budget, color choice, and appeal of the bracelet. For instance, while the silver custom bracelets for men are attractive and inexpensive, a gold bracelet at the same time is quite expensive but presents a magnificent style statement. Make sure to check the reliability of a seller and the purity of metal, no matter the choice.
Honestly, the price has nothing to do with your emotions and bond. However, if you have a sufficient budget of $3000-$20K, we suggest you go for a gold men's Swarovski crystal bracelet. After all, this will be a great investment and let you man to relish your present for your whole life. Besides, a silver bracelet is a picture-perfect choice when you are looking for something with a price range of up to $1000.
In the case you don't want to burn a hole in your pocket,  you can shop for stainless steel Cuban link bracelets in an exclusive design.
If you man loves to play with colors when it comes to owning a majestic masculine style statement, consider opting for grey, brown, metallic colors in the bracelet. To a little surprise, you can also find varying colours in gold bracelets such as yellow, rose, white, and green gold. Make sure that the design of the bracelet is exclusive yet elegant to let your partner deck-out like a fashionista.
These are some of the attributes that you should bear in mind when buying Cuban link chain bracelets for men. Make the best choice to let your man fall head over heels in love with you.