Becoming parents is a wonderful feeling. Everything gets beautiful and interesting around you. Your newborn is very delicate who requires special care and attention especially in the initial growing years. As a responsible mother, you are supposed to provide them with their daily nutritional needs.  However, with work and other duties, it becomes difficult to breast-feed your baby all the time. The baby formula plays a vital and ensures that your baby is not missing any required nutrients. If you are looking for the best organic formula, read this article to know what important thing to consider when buying baby formula for your little new family member.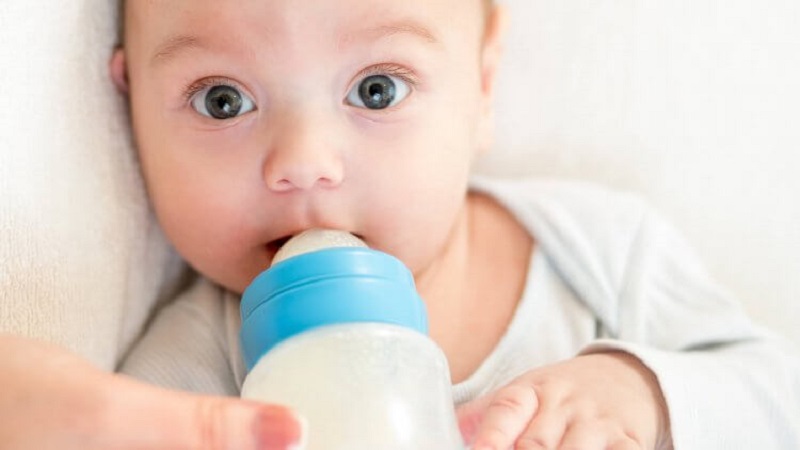 Nutritional content
The first six months are very important for the baby's well being. Ensure to include all major nutrition in their diet to make your baby grow at best. Look for protein count in baby formula and ensure that your baby is not coming more than 10 grams of protein in a day at least for the initial six months. Check for carbohydrates percentage too, the ideal quantity to consume for baby is around 95 grams/day. Make sure to choose the right formula filled with all necessary goodness.
Baby formula Forms
Baby formula comes in two different forms: powder and ready to use form. Both of these formulas have their benefits and are good in every way for your baby. You can choose your preference when opting for these. Ready to mix are perfect of infants and powder form is recommended for toddlers. In case of allergy, try on another one, there is plenty of good quality cow's milk baby formula available in the market.
Budget-friendly
Not all inexpensive brands are poor in quality. You need to pick the right formula. Even in your budget, you can get a good quality formula. So, just watch for the label and reviews, make your mind which one suits you and your baby. The most economical ones are homemade formulas. In case you don't wish to spend on baby formula, try making healthy well-nourished formula at home.
Baby's weight at the time of birth
Keep in mind the weight of your baby when choosing baby formula. If your baby had much less weight, choose a highly nutritious formula to provide with the right growth needs. Take your doctor's advice to know what is best for your baby. Also, find out if added DHA and ARA are beneficial for your little one and in what quality. Limit the consumption to ensure your baby gets all the nutrients in the right proportion.
Age of baby
Keep in mind that not all baby formula is good for every age group. Read carefully the label to know if it is suitable for your baby. Anything excess can cause obesity. The substitute for 6 months baby and older age babies are different. Mostly, manufacturers ensure to mention the preferred age group on the label but you read the content to ensure it meets the needs properly.
Understand the Allergies
Sometimes, allergies are genetics. If you have any allergies in your family, there are high chances that your baby will have them too. Before starting any formula, get the allergies tested to be on the safer side. Try hypoallergenic baby formula to ensure there is no allergic problem to your baby after the consumption.
Wrapping up
Remember these points when heading to a supermarket to buy baby formula. Nowadays, you can even get the order at home and check the product constituent online. Take smart steps and do a little investigation about everything you start for your baby. Consider customer reviews to know how other people's experience with the product was.