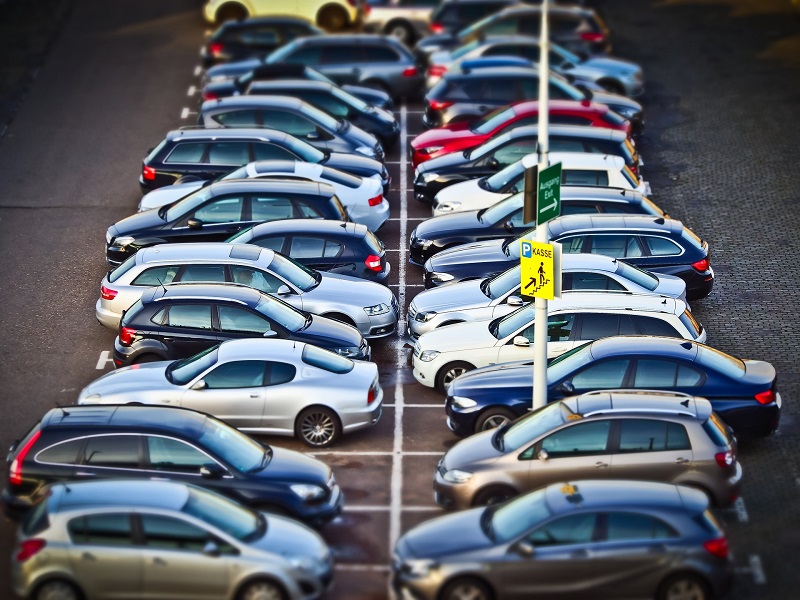 Car park marking is a very essential element that is needed to specify any place for just parking of the car. This system is valid in many countries and makes it easier to know which place on the road is made for movement and which place is made for car parking. There are various car park marking tapes available which are reflective and helps to guide the car on various kinds of roads such as driveways, roads and highways.
Car park marking is mostly used in places like airports, shopping malls, restaurants, etc., where regularly a huge number of people come and park their cars. Car park marking assigns the area that a car should stay within and not go outside the line. This also assures safety as no two cars can be parked very closely. Discussed here are various facts about car park markings.
Types of Car Park Marking:
There are several types of car park marking that are available in the market. People who are marking the car parking can use tapes which are reflective. These are generally used in those cases where the marking is on the main road. This helps every driver to know that the area is for car parking and no one goes near that place. This is a very helpful measure. The other type of car park marker is paint. This is very common and most of the people who are doing the job use paints to mark the car parking. Chlorinated rubber paint is also very famous for marking the car parking lots. These paints raise the standards and it looks very nice. The workers who are associated with the task must be skilled and should properly do the work with calculating each box efficiently and should not make any mistake like making one zone bigger than others. Every car parking box should be equal.
There are also sprays which are used to mark the car parking zone. These are made of some chemicals which stay for a long time and also look very nice.
Benefits of Using Car Park Marking:
Anyone will be able to understand that the car park marking is a very beneficial thing and it helps to assign the cars which are parked on the main roads. It makes it easier to understand that which area is a car parking zone and which area is not. This reduces confusion and makes the traffic movement smoother.
Another benefit is that the car park marking divides the area in few blocks and thus the guards who are in charge of the place knows how many cars can be parked there. So, there is no close parking of the cars and no chaos among the car owners. As a result, the cars in the parking zone can move easily and there is less chance of accidents. So, this marking helps in both easy car parking and also preventing accidents. This easy method is very useful and is helping most of the places for smooth parking setup.
From the given points, we can reach the conclusion that car park markings are of great use and they should be used in every possible place. People can research and choose the appropriate marker for car parking and apply it as soon as possible. The car parking sprays and paints should be applied after an interval so that the marking is clearly visible to everyone.
It is a very important aspect for road safety which should not be neglected. Applying this car park marking is very easy and no equipment is needed. This can be done very easily with free hands.