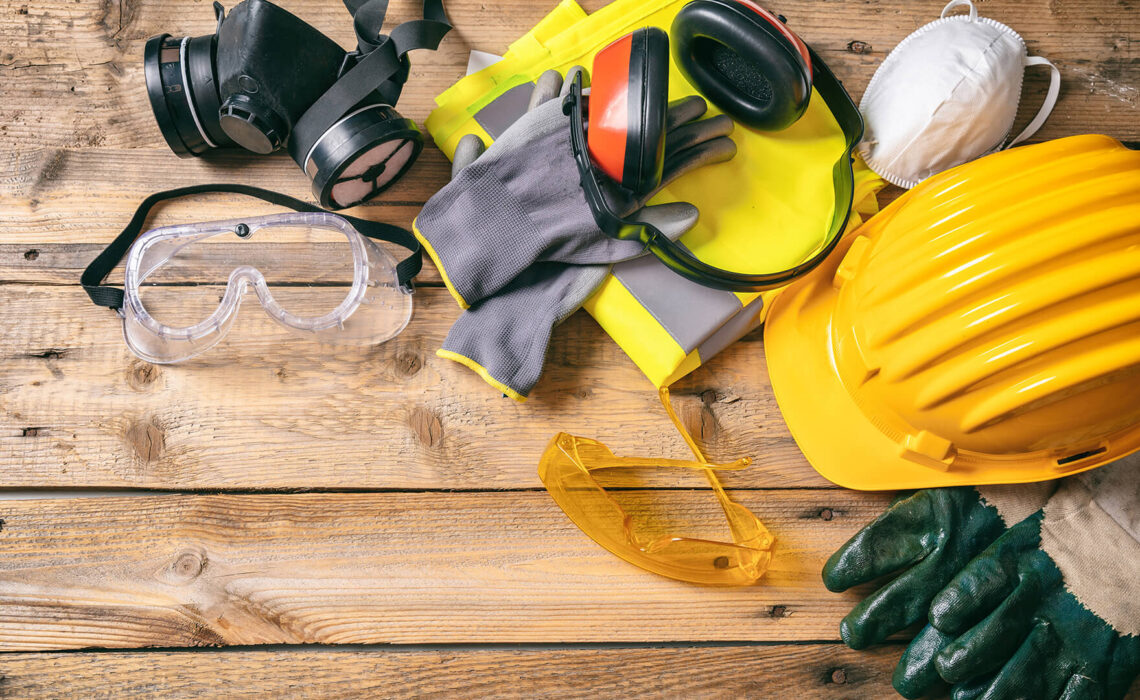 Personal Protective Equipment, also known as PPE, plays an important role in the corporate world. PPE ensures the users are away from all the health hazards that are very common in the workplace environment. Industries like real estate, manufacturing, and mining are considered the most hazardous, and PPE can be advantageous for industrial workers.
Nevertheless, the PPE is provided by the employers and organisation that follows all the standards set by concerned authorities. As industrial workers come across crucial situations in their day-to-day lives. PPE will take care of their overall wellbeing. Working without this gear is not at all recommended for those working in dangerous places.
Below, we're also mentioning the reasons why industrial workers should wear Personal Protective Equipment at the workplace.
It Keeps You Away from All Sorts Of Injuries
When you see the news that industrial workers lose their lives and some suffering from major injuries, it's always not the employer's fault. Some industrial workers don't wear PPE despite when it is provided by the employer free of cost. This negligence is enough for increasing the health risks at the workplace.
Hence, we request all the industrial workers to wear their PPE equipment every day to stay away from all the potential injuries. Your life is more important than your personal convenience. Furthermore, even for minor jobs that hardly require a couple of minutes, wearing PPE is still mandatory. One common mistake, and within a minute, you have to say goodbye to this world.
Believe it or not, there will be no blames taken by the employer since they made sure to provide you with the safety gear and you decided not to wear them. As a responsible industrial worker, it's your responsibility to educate yourself about the importance of personal protective equipment at the workplace. If you're unsure about PPE, it's better to seek assistance from your manager or employer.
You're Only Blessed with One Pair of Eyes
PPE consists of various accessories, and one of them is the safety glasses. These glasses are super necessary because the workplace can consist of chemicals, debris, metal pieces, sharp glasses, which can easily contact your eyes. Furthermore, eye injuries become common when the workers aren't wearing safety eyeglasses.
As per various reports, your pair of eye safety glasses is enough for protecting your eyes from all the injuries. Hence, whatever eyewear you're getting in your Personal Protective Equipment kit, just make the best use of them at the workplace.
If you feel your eyewear is faulty are broken, ask for a replacement from the manager or employers. Ensure you're entering your workplace after equipping yourself with all the safety equipment. You cannot work without the gear at all.
Your Workday Becomes More Productive
Your personal protective equipment is like your best friend at the workplace. Working at the construction sites and manufacturing units is more hazardous than sitting in front of the desktop. Hence, your PPE will make you feel safe and secure during working hours.
PPE items such as safety glasses, cut-resistant gloves, weight belts offer you adequate support and stability that disallows your muscles to get strained and sored. Nevertheless, all the safety measures should be followed to prevent your bones from getting fractured.
So, if you're having any kind of hesitation regarding personal protective equipment, it's better to ask questions from your manager. The safety of your overall wellbeing is in your hands; hence, start wearing the PPE gears at the earliest. There is no reason to panic about. Now you know all about PPE. If an employer is not providing PPE to you, just simply ask for one!