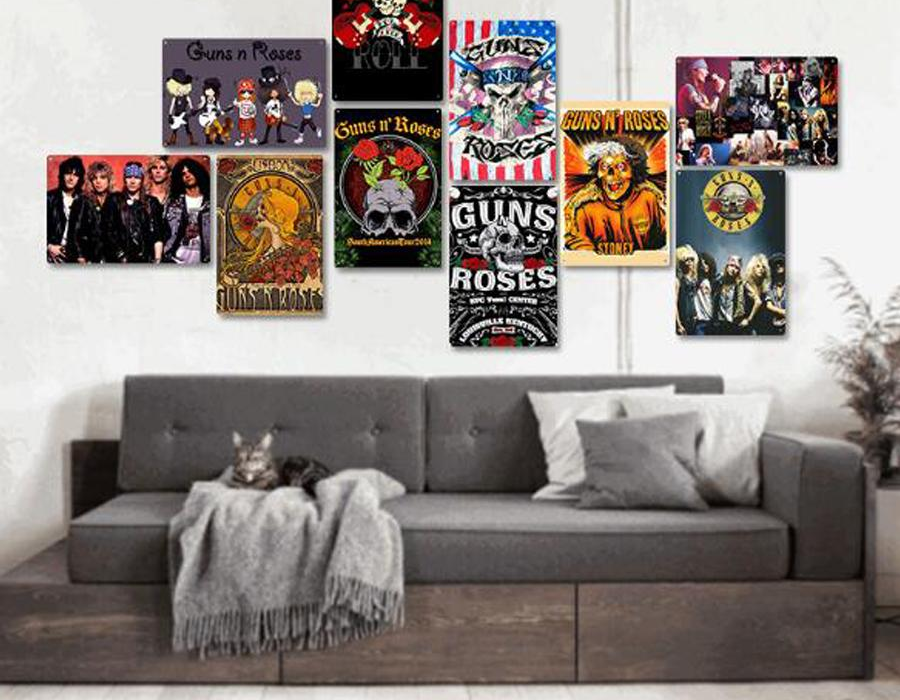 Your home says a lot about your interest and personality. The wall art and hangings you use to decorate your house subtly reveal your character. Using the right wall art ideas is a great way to make a design statement and create a relaxing and intimate home décor.
Traditionally, people use wall art painting and decorative hangings to decorate their living rooms and drawing rooms. But today, decorative metal signs are the new age décor. They look chic and stylish. In addition, they can easily take the décor of any room to another level.
Ranging from antique rust-free metal alloy, edgy compositions to wire art sculptures, you can find a wide range of metal decorative signs. So whether you want to improve the décor of your living room, kitchen, master bedroom, or kid's room, you can find something for every area.
However, not every metal sign gels well with every wall décor. So, in this guide, we will tell you a few tips to choose the best decorative metal wall signs.
How to Choose the Best Decorative Metal Wall Signs?
Choose a bold piece: There is no fun in buying a regular decorative wall painting for your master bedroom that can be spotted in any room. If you seriously want something that helps you create a style statement and improve your wall décor, choose a wall art with bold composition. You can opt for custom metal wall art pieces or a mammoth 3D animal that is ideal for your home décor.
Trust your intuition: No one knows your home better than you. You are the only person who knows what goes well with your home décor or not. So, if you find something unique that attracts you or inspires you, be it an antique or modern art, you should select that decorative wall item for your wall.
Keep the room size in mind: While you may find several decorative metal signs that inspire you, you should always choose it, depending on your room size. The bigger metal wall art can undoubtedly grab the attention, but if you add big-sized wall art in a small room, you may end up making the room look smaller and cramped.
Keep the existing décor of the room in mind: Metal wall signs come in a wide range of styles and colors, ranging from custom steel signs to golden and bronze metal signs. But not every decorative metal sign goes well with the existing room décor. So, when choosing your metal wall art signs, consider the existing items present in the room and the walls' color and space. Your metal wall signs should not look "odd-one-out".
Positioning: Adding metal wall art is a great way to bring extra love to any room in the house. However, knowing how to hang the metal wall signs at the right positions is equally important as the aesthetics of the wall décor. So, before buying a metal wall sign, decide for which wall you need it and what size you should choose.
The Bottom Line
No matter whether you want to improve your existing home décor or a new house, decorative metal signs can efficiently cater to your needs. If you are looking for the best online store to buy custom metal wall signs, Decorative Metal Signs can turn out to be the best option. For more information, explore the website here: https://decorativemetalsigns.com/