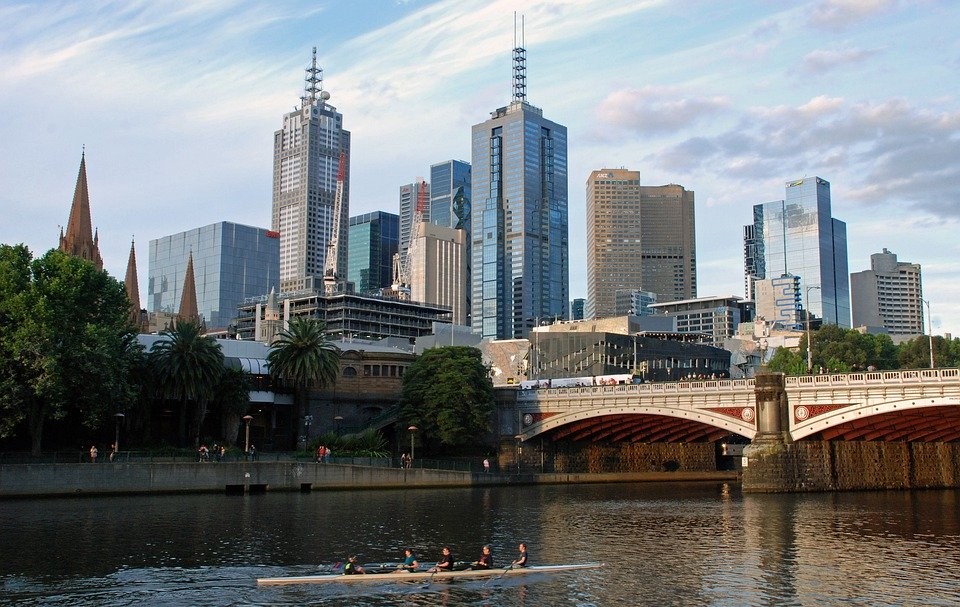 Planning your next get away and thinking of heading to the city that has some of the most amazing street art, underground music, coffee and nightlife in Australia? Well, before actually arriving in Melbourne you'll want to know about the best ways to get around the city & beyond.
With the endless amount of tourist attractions, scenery and things to do – you're going to want to know not only the most efficient ways to get around, but the most cost effective especially if you are working on a budget.
It's highly probable that anyone who actually visits Melbourne will find themselves leaving the heart of the city to explore the breathtaking mountain side views, zoos and waterfalls that the state of Victoria has to offer.
Let's take it that whilst on your first visit to Melbourne, you're going to want to cover it all. You'll have the opportunity to explore and know how it feels to be a "Melbournian", but how are you getting around?
That's no problem, after reading this short yet effective guide – you will feel like you've been living in the city for years on your first day!
Let's get to it…
WHAT YOU'RE GOING TO NEED;
If you're coming to Australia, anyone who plans to make the most of their trip is going to want to utilise the most suitable transport. That includes public transport, hiring a scooter/motorbike, driving a car, riding a bike and walking/running around!
With that being said, here is the list of things you may need:
International Drivers License
International Motorbike License
MYKI Card (Melbourne Only)
Uber, DiDi, OLA (Phone App)
JUMP (Phone App) – Electric Bikes On Demand.
Once you have acquired the majority of the list above, you'll be ready to move on and understand why and how you apply these different modes of transport to various locations around Melbourne and Victoria!
MODES OF TRAVEL IN MELBOURNE (VICTORIA)
PUBLIC TRANSPORT
Melbourne's transport system conveniently extends from the city centre in all directions inclusive of trains, trams, buses, skyrails and more. Melbourne's public transport system is famous for being fast, usually on-time and rides often. There is even a "free city loop" tram that goes every so often and takes you around the city's core – for free.
Whilst Melbourne's public transport system does have a good reputation, it is also well known for the occasional "strike" from transport workers including drivers and administrators. In saying that, we would always recommend having another mode of transport as a backup.
Below is a map from 2015 that showcases how you can move within the PTV system!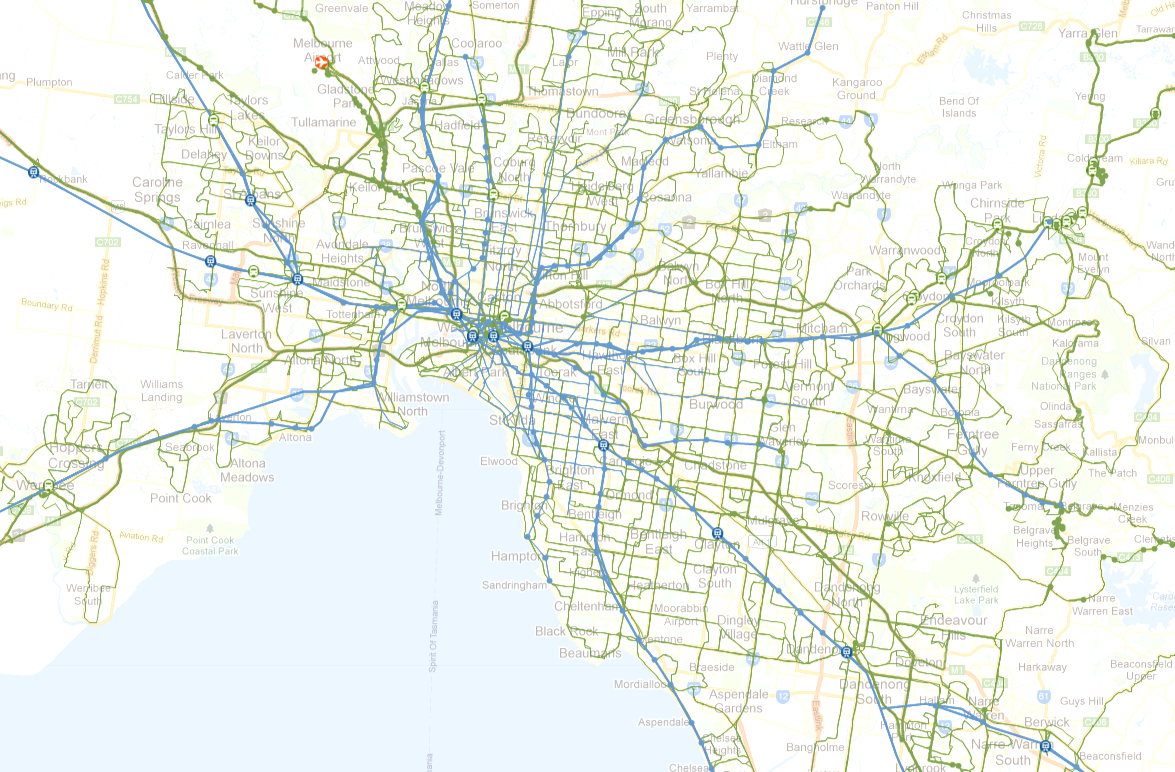 SCOOTER HIRE/ MOTORBIKE
Although the public transport system has it percs, it's not always the most reliable way to get around – especially if there is a city festival, strike or unexpected pandemic like COVID-19 where you are stuck in the country until they open up the international borders!
Your next best-bet whilst travelling in Melbourne is riding a scooter or hiring a motorbike! It can be hard to find reliable scooter hire in Melbourne, so we recommend that you go and test the scooters and meet the providers to see what add-ons and insurance policies are included.
The benefits of hiring a scooter in Melbourne are endless, when it comes to saving time you're going to be able to zig-zag in between the traffic and beat the morning and afternoon rush! It's going to also cost you much less in fuel, vehicle rental fees and insurance prices compared to hiring a car. Not to mention free parking!
Another thing is that you'll be able to travel long and far with a scooter/motorbike however, if you are not the most confident rider we suggest getting some practice to prepare yourself in dealing with unexpected driving situations.
If that scares you too much we have another option for you!
DRIVING A CAR
Australia is a right hand drive country. So, if you're familiar with right hand drive cars (This one's for all the British folk), chances are you'll want to hire a car if you're spending more than a few days in Melbourne.
Unless you're by yourself, in which case we'd suggest a scooter, hiring a five seater car for yourself and your family is relatively cost effective. More importantly, Australia is the country known for its van life. So, if you plan on venturing outside of Victoria to see the wonders of the land, upgrading to a campervan is an easy process with our major rental companies.
If you're coming from the UK, despite sharing the same traffic system,  please keep in mind that we use kilometers per hour, not miles per hour. 100kmh = 60 mph.
RIDESHARE MOBILE APPLICATIONS
This part of the transport options needs no further explanation!
Whichever country you're coming from, chances are you've used ridesharing and it works the same way in Australia. Download your favourite mobile taxi applications out of Uber, OLA & DiDi – or better yet, get them all!
RIDING A PUSH BIKE!
If you're not comfortable getting behind the wheel, there's always the manual alternative. Or even if you are simply looking to ride down to the nearest restaurant, closest park or just to get some exercise – getting the JUMP bike applications will help you find the closest available push-bike near you!
If you plan to visit any of the other major cities in Australia, such as Sydney, Brisbane, Perth, Adelaire or the ACT, you'll find the transport options we've mentioned similarly available to you. However, in more remote or far reaching places, you'll need to focus on getting a hire car or campervan for your travel. As ridesharing will become expensive and push bikes will, well, let's say you won't get very far!
This should give you insight into suitable transport for your next trip to Melbourne, whether you'll be on a push bike or a scooter, we're sure your trip will be one to remember.