Luxurious cars are often considered to be high-maintenance automobiles that spend a lot of time in the repair shop. However, that's not always the case. Take a look at these reliable luxury cars.
Acura TLX
If you're looking for a fun-to-drive luxury sedan that's also very dependable, the new Acura TLX is destined to get your attention. While even the base TLX will turn heads with its sleek styling, an optional A-Spec appearance package takes the sedan's sportiness to the next level. All versions of the TLX come loaded with a long list of standard features, including a high-resolution infotainment system and automatic emergency braking. In terms of performance, Acura gives you two quick-revving engines to choose from. While the base four-cylinder engine will save fuel, the optional V6 engine develops an exciting 290 horsepower and 267 pound-feet of torque. Available as an option, Acura's Super Handling AWD system enhances handling and promotes improved traction in wet weather.
Buick Lacrosse
The Buick Lacrosse is hands-down one of the best values in the luxury car segment. You can definitely take advantage of the Lacrosse's bulletproof reliability. If you're seeking fuel savings, stick with the sedan's mild hybrid engine. It's rated to deliver an outstanding 35 mpg while cruising along the interstate. On the other hand, the available V6 engine elevates the sedan's performance capabilities. Unlike many of Buick's previous luxury sedans, the new Lacrosse has a modern appearance that demands attention. Some of the standard features include a 4G Wi-Fi hot spot, a backup camera, and an 8.0-inch touch screen.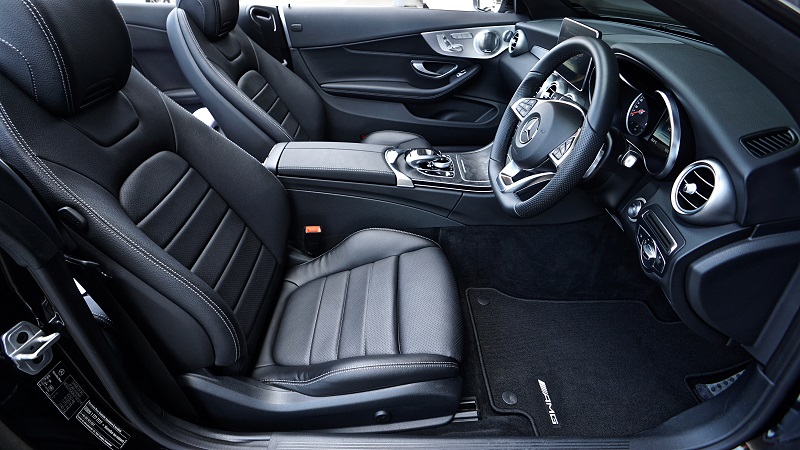 Lexus ES
Over the years, the Lexus ES has earned a reputation for being incredibly reliable. This is a major benefit for the drivers who don't want to spend a lot of money on repairs. It's a more extravagant alternative to the top-selling Toyota Camry. All versions of the new Lexus ES come equipped with a proven V6, which is built to last. It develops a competitive 268 horsepower while returning up to 30 mpg. On the inside, the new Lexus ES provides more than enough space for a family of five. A smooth ride and plush seats ensure outstanding passenger comfort. An advanced safety package comes standard. Available as an option, the 835-watt Mark Levinson premium sound system is a must for music fans.
Porsche Panamera
Although Porsche is well-known for producing exhilarating sports cars, the new Panamera also proves that Porsche can build fine luxury cars. While several monstrous engines are offered, most drivers will be happy with the base turbocharged V6 engine. Porsche tuned it to develop a formidable 330 horsepower and 331 pound-feet of torque. It only takes 5.2 seconds for this full-size sedan to hit 60 mph. Because the Panamera delivers up to 28 mpg on the highway, it's a great car for taking long road trips. A versatile hatchback design allows you to pack several travel bags in the back. While nice features such as a wide-view infotainment screen and a Wi-Fi hot spot come standard, the optional rear-seat entertainment system is a favorite feature among children.
Mercedes-Benz E-Class
The Mercedes-Benz E-Class is a well-built luxury sedan that will keep you happy for years to come. Its posh interior, refined performance, and long-term reliability promise to leave you impressed. Even the base 241-horsepower engine provides enough muscle for everyday driving. However, stepping up to the turbocharged V6 engine enables the E-Class to accelerate like a muscle car. Very few sedans in the segment can rival its superb ride quality. Meanwhile, top-notch safety scores and excellent passenger room further highlight the E-Class as a great family car. Massaging front seats and a surround-view camera system are some of the available upgrades.
Author Bio:
Kelsey is the editor at LuxAuthority and is trying to balance both her budget and her credit card balance. She likes to live lavish and treat herself when the opportunity allows it. She loves the newest tech, old cars and the smell of rich mahogany and leather bound books as well!