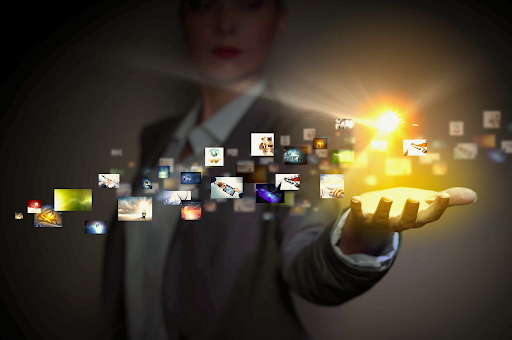 Searching for the best blockchain marketing strategy? With the right Blockchain Marketing Campaign, any blockchain project can be a success. Given below are a few steps that can help you in the same.
Goodwill With Content Marketing
Earning a repo is important. It's possible with the right tools and right content marketing. You need to produce something that's relevant to your field and get your brand in front of the target audience. Such steps are going to establish you as an expert in the blockchain industry.
Creation of Valuable Content
To provide your content an edge over everything else, you must create content that's valuable. Promote everything that you create on social media. That's going to benefit you a lot. Once something goes viral, it's going to help you in the Blockchain Marketing Campaign.
Social Media Marketing
Content marketing is possible with social media. It's one of the best things that you can do for blockchain. If you make waves on social media, you're definitely going to own it. Produce interactive, emotional, and informational pieces that might solve all your problems. Keep your target audience in mind.
Build A Strong Brand
Identify what's your vision. Create a brand that's memorable. Your project will surely stand out from the crowd. Your brand will also reflect a USP and that's important. Because connecting emotionally with the clients is important. For that, you must research well and learn what's important to your investors and customers.
Be Consistent and Professional
Consistency might be important for building brand recognition but good branding starts with a well-designed website. That's how people come in contact with your project. Both the clients and investors will spot all the aspects of your site through the website. This is one of the most crucial blockchain marketing strategies.
Online Visibility and Boost Traffic
Getting Google searches and organic traffic is a no-brainer for blockchain strategies. If you rank for the correct keywords, your project will be recognized by many. Most of them will be interested in the blockchain. That's how you can adopt a blockchain marketing strategy.

In-depth Keyword Research
Conducting in-depth research helps you discover potential investors and customers. You need to look for the long-tail keywords as per your project's niche along with high volume-low competition keywords. Always remember that blockchain is a quick and rapidly-evolving industry. It has its own buzzwords that might change with time. One of the best practices is to keep a check on the performance of your website on a routine basis. That's going to help you understand its functionality. Aim to produce valuable content that features latest buzzwords and evergreen content

Earn Backlinks and Boost Engagement
SEO is not only about keywords but Google rewards engagement as well. If the content marketing efforts deliver you something valuable, you're definitely going to rank. Earning mentions and backlinks from recognized sources is important for SEO. This is another area where the blockchain industry flourishes well. If you create useful content, other websites will refer you. This will boost engagement and help you earn backlinks.