In today's world, there are multiple motives why you require a Family Lawyer. The most common reason would be divorce filing and as this is a majority, many family lawyers are better known as Divorce Lawyers; however there are other various areas where Family Lawyers can help/guide you.
As the name says, family lawyers cover almost every legal aspect that involves in a family. Be it prenuptial arrangements before marriage to adoption or even dissolution of marriage as we said in the above statement. Family Lawyers also offer counseling sessions when there are serious problems in a marriage, to go by the law it is their prime responsibility to attempt to drive away the differences between their clients before divorce becomes the only option.
Family Lawyers receive special training in regards to counseling and negotiation skill apart from their regular law degree. Case to case, they need to involve very emotionally in order to reach the root of the case and give a proper resolution to it. (Close it appropriately). At times even happy events need help of a legal representation (Example would be adoption of a child).
Given Below Are A Few Call Outs As To When We Contact A Family Lawyer: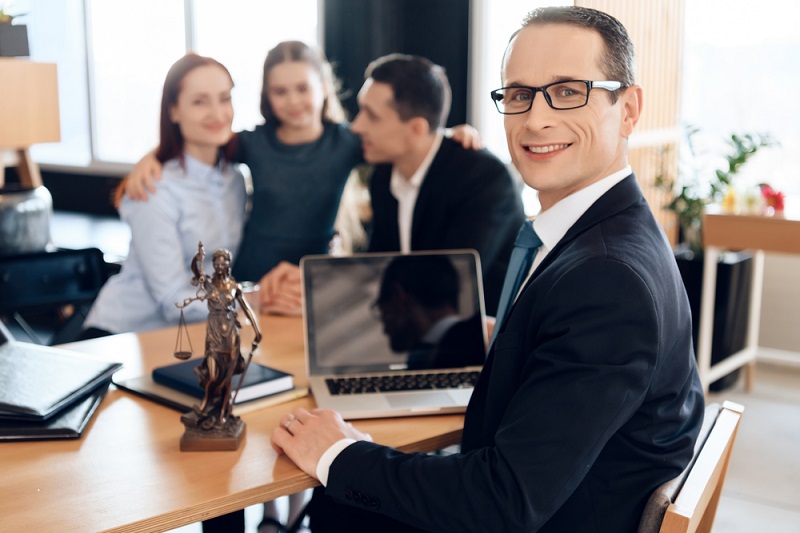 Child Support: If clients are not in a position to sort out the differences, family lawyer can help work out a child support payment that allows both of you to survive and makes sure children are provided for.
Child Custody: Family law practitioner can help you or guide you to negotiate with your spouse during proceedings of divorce ensuring the children remain with the parent who can take care of them in all the best possible ways.
Adoption: This is one of the best reasons to look out for a lawyer as it involves tricky situations and a family lawyer can look over the complete paper work involved during the adoption process.
Visitation rights: Family Lawyers can help to fix/schedule visiting hours that work for both the partners after separation to have children spend time with each of you.
Separation: At times, separation will help to ease out the marital problems between you and your spouse and again, it's recommended to take guidance of a family lawyer.
Protection from Abuse: If there are cases resulting in abuse in a marriage then you really need a family lawyer to get the right protection you deserve.  They can get the restraining orders filed so that there is no need for you to live in fear.
These are the most general cases where you need a good family lawyer, however as we said above there might be different cases as well which the lawyers handle normally. As it comes from family of law, this requires a lot of emotional strength, calm composure and reasonable mind while dealing with the clients. This is mainly because usually clients are subject to stress or emotional outburst or emotional imbalance depending again on their respective case. Hence it's equally important for the family lawyer to strike the right balance and guide their clients a proper direction.
Overall, the importance of family lawyers can never be overemphasized. They are the professionals who very rationally handle various kinds of family disputes, which otherwise might turn into emotional battles in no time. A family lawyer has the experience and the expertise needed to handle sensitive issues like divorce, prenuptial agreement, and child custody to name a few.