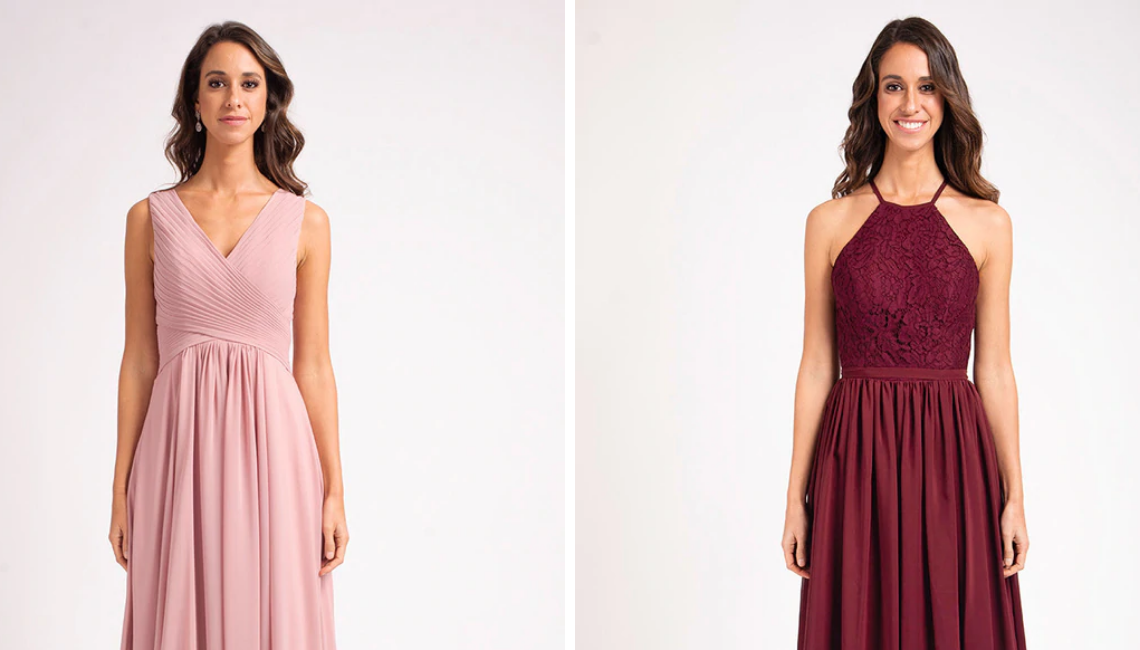 Imagine the gorgeous summer and spring weddings filled with vibrant colours. If you want a great addition to your Big Day colour palette, then you must opt for the blue bridesmaid dresses. Whether they're short, long or tea-length, the bridesmaids will definitely adore this classic blue colour. You've a variety of options in terms of colour, style, fabric, pattern, etc when it comes to bridesmaid dresses in Australia. 
How Much Should You Pay For Bridesmaid Dresses in Brisbane
Bridesmaid dresses have a range that vary from $50 to more than $200. If you think, this might burn a hole in your pocket then you must understand what elements are necessary in the blue bridesmaid dresses and how you should pay for them. 
Things you should pay for: The top-notch fabric and the material of the dress, customer service and your experience, colours, styles, variety that works the best for you at the wedding party. These are the things that you must pay for while you're buying a blue bridesmaid dress. 
Things you should not pay for: Always remember that you must not pay for the overpriced dresses or the brand names. Go for a reasonable price range and check everything accurately and you'll surely find a balance of high quality blue bridesmaid dresses, top-notch colour, customer desired service and delight, all at one place. 
Understanding High Quality Fabrics & Materials
When you're out for bridesmaid dress shopping, don't overlook the quality of your dress. It's very easy for the customers to do that and we don't blame you for the same. As most of the time, it's fun looking at the style and colour, rather than the quality. However, it would be embarrassing for you if the zipper breaks or the fabric is too sheer on your special day
Fabrics – One of the most famous bridesmaid dress fabrics is chiffon. It's available at reasonable prices and if you purchase short dresses, you'll get them at cheaper prices than the long ones. Then there are speciality fabrics that include embroidery, lace, velvet, sequins and english net. All of these are expensive and the general price might be too high for you. 
Other Factors To Consider
Before you jump into shopping, there are many other factors that you need to consider. Whether you're going to buy blue bridesmaid dresses or matching accessories for the wedding, we are here to sort out all your problems. 
Coordinating with Groomsmen – It's believed that coordinating with the groomsmen and matching with their accessories becomes really time consuming and intricate. Look for the online stores that offer your coordinating accessories like regular ties, bow ties, and pocket squares to match with the bridesmaids. 

Popular Bridesmaid Styles & Colours –

The styles and colours you choose must be the best fit for your wedding. If you need guidance, you must go for the popular options that are available online. The popular bridesmaid dresses and colors will make you look dazzling beautiful on your special day. It's time to rock your best friend's wedding with the blue bridesmaid dresses. 

Pregnant or Junior Bridesmaid – Look for a store that offers you maternity and junior bridesmaid dresses style options.  Once in a while, there's someone in the bridal party who might need a special dress and for this you must be ready in advance. Make sure that everyone feels included in the party. Keep a check on the blue bridesmaid dresses

available online. 
To briefly conclude, you must keep in mind all the factors given above and make a wise choice before you go forward with the amazing and beautiful bridesmaid dresses options put forward in front of you. 
Make the right choice with the right brand!