Have you ever considered how essential a kitchen sink is in any home? It's not just about washing dishes and preparing food – a perfect kitchen sink can enhance the overall aesthetics and functionality of your space. With so many materials, styles, and types available, choosing the best kitchen sink for your home. In this comprehensive guide, we will discuss various types of kitchen sinks, their advantages, and how to select the best one to suit your needs and budget.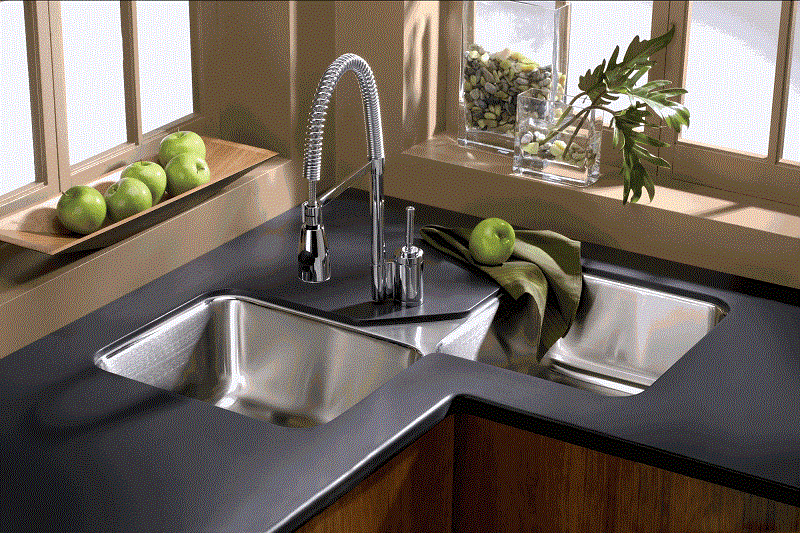 Types of Kitchen Sinks
a) Top Mount Sinks
Top mount sinks, also known as drop-in or self-rimming sinks, are the most common type of kitchen sink. They are installed above the countertop with a visible lip that holds the sink in place. The main advantages of choosing a top mount sink include:
Easy installation:
Top mount sinks can be easily installed yourself without the need for a professional.
Cost-effectiveness:
Top mount sinks are usually more affordable than other types of sinks.
Compatibility:
They are compatible with almost all types of countertops.
However, top mount sinks can be harder to clean because food debris and water can collect around the lip.
b) Undermount Sinks
As the name suggests, undermount sinks are installed under the countertop, creating a seamless look. They are especially popular for contemporary and modern style kitchens. The main advantages of undermount sinks include:
Easy cleaning:
There's no lip, making it easier to wipe debris from the countertop directly into the sink.
Aesthetic appeal:
They offer a sleek and minimalist look that suits modern kitchens.
Increased counter space:
The sink is installed under the counter, allowing for more usable countertop space.
However, undermount sinks are typically more expensive, harder to install, and may not be compatible with some countertop materials.
c) Farmhouse (Apron Front) Sinks
Farmhouse sinks, also known as apron front sinks, feature a large, exposed front that extends past the cabinetry. They are typically deeper than other sinks and are best suited for traditional or country-style kitchens. The main advantages of farmhouse sinks include:
Spacious:
They offer a large washing area which is ideal for washing large pots and pans.
Stylish:
Farmhouse sinks have a distinct, classic appeal that makes a statement in any kitchen.
Durable:
They are crafted from heavy-duty materials that can withstand daily use.
Material Options
a) Stainless Steel Sinks
Stainless steel sinks are the most popular choice for kitchens because they are durable, lightweight, and easy to maintain. Their main advantages include:
Durability:
Stainless steel is resistant to stains, rust, and corrosion.
Easy maintenance:
These sinks are easy to clean with regular household products.
Affordability:
Stainless steel sinks come in a range of prices to suit different budgets.
However, stainless steel sinks can be prone to scratching, and cheaper models may be noisier due to their thinner construction.
b) Fireclay Sinks
Fireclay sinks are made from clay fired at high temperatures, creating a durable and non-porous surface. They are commonly chosen for farmhouse-style kitchens. The main advantages of fireclay sinks include:
Durability:
Fireclay is resistant to scratches, chips, and stains.
Easy maintenance:
The non-porous surface makes it easy to clean and prevents bacterial growth.
Aesthetic appeal:
Fireclay sinks have a timeless, classic appeal that complements many design styles.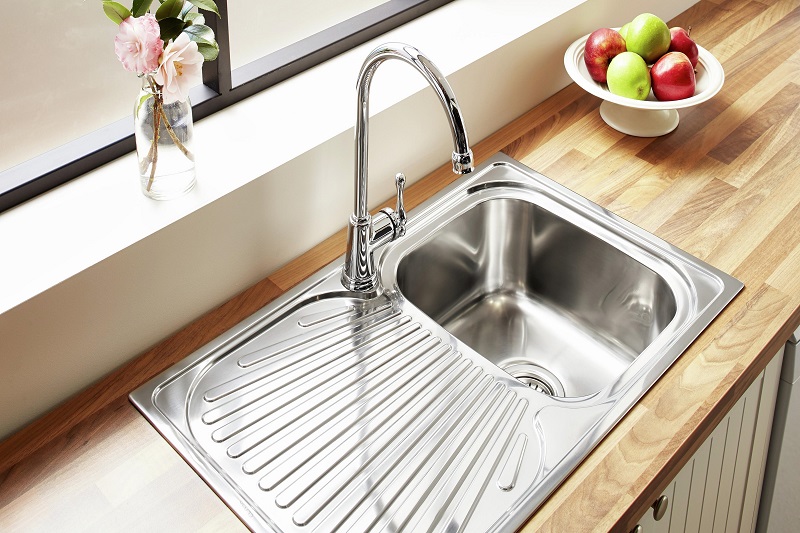 c) Granite Sinks
Granite sinks are made from a mixture of natural granite and acrylic resin, making them both durable and visually appealing. The main advantages of granite sinks include:
Durability:
Granite sinks are resistant to scratches, chips, and heat.
Aesthetic appeal:
They offer a luxurious look with a variety of color options.
Low noise:
Granite sinks absorb noise better than other materials, ensuring a quiet kitchen experience.
d) Cast Iron Sinks
Cast iron sinks are made from iron coated with a layer of enamel. They are a classic choice for traditional-style kitchens. The main advantages of cast iron sinks include:
Durability:
Cast iron is a heavy-duty material that can withstand years of use.
Easy maintenance:
The enamel coating makes them easy to clean and resistant to stains.
Aesthetic appeal:
Cast iron sinks offer a timeless, classic look that suits traditional kitchens.
Additional Factors to Consider
Size:
Consider the available space in your kitchen and the size of the sink that best suits your needs.
Faucet compatibility:
Ensure your chosen sink is compatible with your preferred faucet style and placement.
Budget:
Determine your budget and choose a sink that offers the best value for your money.
Conclusion
Selecting the best kitchen sink for your house involves considering various factors such as the type, material, and style that best suit your needs and preferences. This comprehensive guide aims to help you make an informed decision and ultimately enhance the aesthetics and functionality of your kitchen. Whether you prefer a classic farmhouse sink or a sleek stainless steel undermount sink, choosing the right kitchen sink not only makes your daily chores easier but also elevates your overall kitchen design.