House Restumping, also known as re-blocking is a term closely relates with old properties. Re-stumping a house is a large undertaking that requires expensive costs for cutting corners. House Restumping means replacing your existing house's timber stumps with new stumps. New stumps provide a firmer foundation to your house and hence you will get a new look to your property. If you are living in an old house, then you must go for restumping works because you need to replace the old timber foundations with strong materials. In this case, you can also replace your old timber stumps with metal or concrete stumps.
Choose an Affordable House Restumping Service Provider:
A Regular Home Inspection will determine the condition of your stumps as well as an idea about the potential House Restumping costs. Ideally, you should give this contract to a renowned company for delivering quality workmanship using state-of-the-art restumping equipment. So you can search such companies online and ask for the house restumping costs from several companies. Then you can compare their prices to choose an affordable one.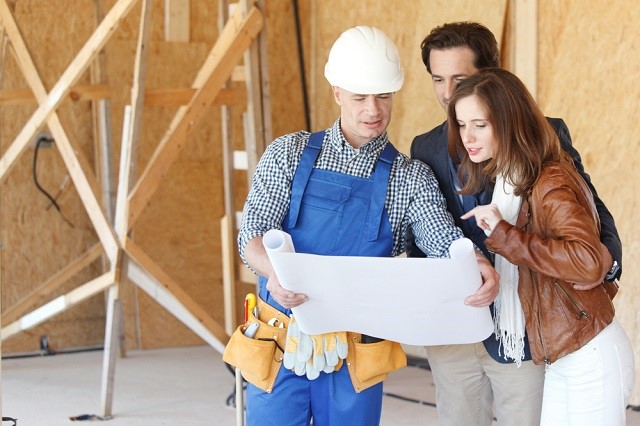 Before you browse the web to look for House Inspection, there are certain signs that indicate issues with the stumps under your house as described below:
Uneven floors
Sloping floors
Wall cracks
Floor cracks
Ceiling cracks
House Restumping Costs
House Restumping Costs depend on the size of your house, and whether you're getting your entire home restumped, or just one area or some part of your house like Bedroom, Lobby or Kitchen. It is generally advisable to stump Bathrooms and Water-fed areas to prevent leakage. Stumps for a typical Queenslander house or the Old-Mansion Villa can cost you more. It also depends on the number of stumps your property needs, but roughly you could be looking at somewhere between $10,000 and $30,000.
The usual price range for re-stumping comes around $500-$700 per stump. Occasionally prices may be closer to $400 if you can look out for better and best quality services. Professionals will use quality products and they have all the necessary expertise, tools and equipment required to do the work successfully. They will always have products in stock and ready to restump your house any time.
Factors Affecting House Restumping Costs
Property Height from the Surface
A house that is quite high off the ground is generally took as easy to work upon. The labor cost is less as they have to use mini-digger tools in order to re-stump and finish the task. On the other hand, if the house is at low height then the workers have to excavate more which increases the labor cost. So you can make an agreement with the service providers and include all the expenses in the agreement.
Good Quality Foundations from the existing lot
If the existing foundations are in good condition, they can be reused. In this regard, you can call a reliable restumping service provider, and the will inspect your property to indentify the cracks or holes at the underneath foundations. Then they will reuse some stumps of your existing house and save your cost.
Condition of the Soil Surface
The kind of soil under your house decides how much work is required and thus the costs. An engineer is allocated to test the soil under the house and then the depth of the foundation footings can be specified which will assist in avoiding errors and extra cost in future.
Thus, if you require your house to be restumped, professional service providers are just a call away. They come for an inspection and analyze your house to provide an accurate quote about your house restumping costs.