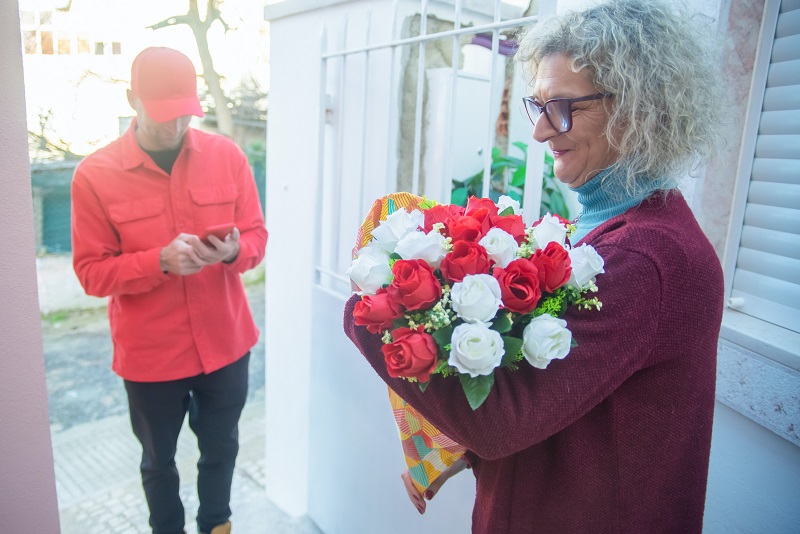 A marriage anniversary is the celebration of love that nourishes the bond between any couple. It gives the person a chance to show one another their unconditional love and care. There are plenty of ways to celebrate and spend quality time on this important day with your soul mate. But if you are planning to make an anniversary day memorable for your lover, you need to think out of the box and come up with an amazing anniversary special gift.
Rose is the endless symbol of love. And this nature's beauty is the perfect option to celebrate the endless love, passion and romance in a relationship. They become the perfect symbol of your timeless and ever growing love for your partner and do wonders to your romantic life. Read further to know how you can make your partner feel special or make milestone anniversary years even more special for your lover with flower delivery online.
1st Marriage Anniversary
The red rose represents the beauty of love and perfection. Red roses bouquet also symbolises the ups and downs of the first year of wedding that is full of many firsts, like the first festival, first birthday celebration together, first time cooking together, first fight, and many more. The pretty red rose will make a perfect 1st year anniversary gift and if you combine it with a delicious anniversary cake it will be a cherry on the top. So, surprise your better half and celebrate the cosy moments that strengthened your married relationship.
5th Marriage Anniversary
First five lovely years of marriage is a time that shows your strong bond. It is a reminder of the ups and downs the two of you have shared with each other. With an orange roses arrangement, you can indicate your admiration towards your better half on the anniversary and make them feel that 'you are proud of them.' Or you can give pink roses, which would be ideal to show gratitude towards your lover on the anniversary for staying by your side through ups and downs.
7th Marriage Anniversary
People often say and believe that happiness and love decrease after seven year of marriage. The white rose represents faith, loyalty, rejuvenation, purity, and cheerfulness. Therefore, a white roses bunch would be excellent to give your better half and if you add his / her favourite flavour anniversary cake it will be the best cheerful moments of laughter.
10th Marriage Anniversary
The 1st decade of married life is the combination of all of your special memories. Yellow roses represent the happiest flowers on the earth. By gifting a yellow roses arrangement, you can brighten up the day of your soulmate instantly and fill it with utter joy, freshness, and excitement. Your partner would truly appreciate the gesture, which will strengthen your bond in a beautiful manner.
25th Marriage Anniversary
25 years of togetherness in a relationship is a big milestone that deserves special mention. With a special gift, you can thank your life partner for being by your side. There can't be anything better than a golden rose to celebrate your happy married life with your fabulous better half and make every moment special.
Gorgeous roses are the true symbol of timeless love, they will help mesmerise your partner in the most romantic way possible and make an anniversary special for them.