The Kitchen renovation is toughest of all the parts in the home because it involves many complex jobs. There are lots of steps involved in kitchen renovations, no matter how tempted you feel to rush it, it is important to take your time for proper considerations. Break down the process of planning into certain manageable steps to make it easier for you. Think of the processes as the journey where each step should be given its needed consideration and time.
Before everything else, the major step of the process is to find the right company for your kitchen renovations. You might have a certain vision within your mind about how your kitchen should look, and only a good team can help in bringing that vision into fruition.
So, Here Are 6 Steps to Keep in Mind for Choosing the Right Company for Kitchen Renovations:
Personal Consultation: Among all your research for a company, you should consult the experts for expert advice. You could also ask your family and friends as they will give you honest recommendations about their past experiences. You will then get to know if their styles match with what you have thought for your kitchen.
 Verify Through References And Reviews: It is essential to know details about the company you want to choose. Go through the reviews they have been given and talk to the clients they have worked with before. They might be experienced in a particular field, but it is not necessary that the skill set will match your custom kitchen renovations. Do some digging about the ability of the company in question to stick on to their budget, their professional behaviour and their schedule punctuality. If they have a website check out if they have some remodel before and afters so you get an idea of how well a job they can do.
External Resources: A company should have the necessary resources to execute the vision you have efficiently along with the finest quality. They should have a good enough network consisting of subcontractors that are trustful and work with on a regular basis. There should also be enough staff for handling your project with adequate experience. A critical amount of detail and care should be put in for kitchen renovations, and they should be able to do it.
Communication Skills: While communicating with a company and their team for the first time, take their communication ability into consideration. A good professional relationship between the customer and the company is essential to land in a successful result. The company should be well trained in the field of anticipating unforeseen problems, to assess them and communicate its solutions in the right way. They should also be able put your ideas onto paper to achieve the goals.
Do Not Simply Judge By Quoted Price: It is necessary to present your aimed budget and stick to it. But, sometimes, the price that has been quoted by a company can be deceiving. Kitchen renovations of high quality can sometimes require a high price for the right company. In such fields, low bids can reflect different suspicious questions to be answered. Know the detailed work scope and bid materials before making a decision for a company.
Certifications And Insurance: The last, but important thing to check is the certification of a company. They should have a registered business license along with insurance policy. Involvement with local builder associations is a good sign. If insurance and licence is not available, you should not even think about working with the company.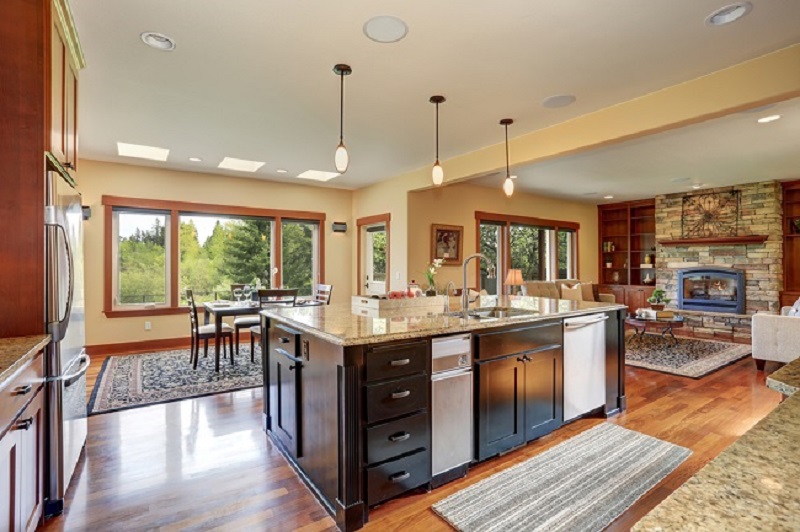 You will find many variations based on different needs of a renovation, but all of them should tally with the ideas of the homeowner. Keep the steps in mind before making an informed decision. Remember that the decision you make will affect all the work afterwards. Right choice will make your work easy as well as efficient.