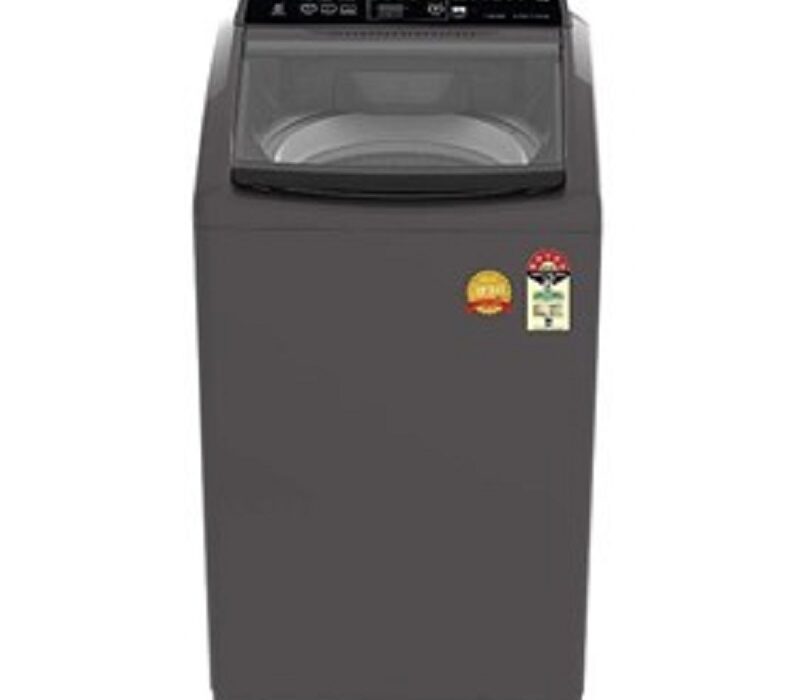 There are different brands available online and in offline markets when you research for a top rated washing machine for your household. It gets overwhelming and confusing together because of the options we see as brands and their array of models. Our team of experts includes professionals from the electronics appliances vertical and after analysing different metrics we found out that the best brand in the washing machine segment are LG, Samsung, and Whirlpool and out of the three setups that's Top Load Automatic, Front Load Automatic and Semi-Automatic, Top Load Automatic washing machines are the most growing ones in the Indian Market. So in this article, we are going to talk about the 5 Best Top Load Washing Machines under 25000.
If you are looking for a high-end top load washing machine, the below listed 5 models are the most considerable ones. The reason behind this is the quality in every aspect. Firstly, you get the optimum cleaning performance which is the major purpose of having the appliance at home. Second, is the powerful spinning efficiency, third is the availability of latest technologies like Inverter technology, high build quality, wash cycles, and more useful & additional features.
So doing no more delay, Let's see the list below
1. LG 6.5 Kg 5 Star Smart Inverter T65SKSF4Z
Why should you consider this model?

5 Star Energy Rating with a Smart Inverter motor can reduce a considerable number of your electricity bills by saving 36% energy
Multi water flow helps in overall cleaning
Smart Diagnosis with the help of your smart mobile phone for troubleshooting small errors on your own with some easy steps.
Auto PreWash by LG is another remarkable feature for tough stain removal.
No detergent residual issues witty the side waterfall for ultimate mixing of the detergent.
Economical price relative to the features offered
2. LG 9.0 Kg 5 Star Smart Inverter T90SJSF1Z
Why should you consider this model?

If you are a joint family or you have more than 5-6 members in your family, this machine is the ideal option for you to deliver a seamless experience,
Smart inverter Motor from LG helps in stable motion even for heavy loads.
Jet Spray wash wipes off the tough stains and extra detergent from the textile surface.
Automatic Tub cleaning
Smart diagnosis is also enabled
The soft closing Lid and Black panel on the top give this appliance an attractive look.
Wash programs for almost every fabric type.
3. Samsung 6.2 kg Fully-Automatic Top load Washing Machine (WA62M4100HY/TL
Why should you consider this model?

Soft Curl Diamond Drum protects the fabric life while taking off the tough stains.
Powerful filtration of lint and tiny particles with Magic Filter
Special wash cycles for Blanket or expensive delicate fabrics
Automatic Tub Cleaning is provided to maintain hygiene in and out.
Best Selling Model on Amazon with the most positive rating from Indian Customers
An ideal option for couples or smaller families with less than 3 members.
4. Whirlpool 7 Kg 5 Star WHITEMAGIC ROYAL PLUS 7.0
Why should you consider this model?

Power scrub technology with 3D Scrub Pads by whirlpool helps in tremendous wash quality
Hard Water Treatment, extremely helpful for areas receiving mineralized water.
Automatic Detergent Recommendation
12 different wash cycles are available for almost every fabric types
5 Star Energy Rating
7KG Suitable capacity for 4-6 members family.
5. IFB 6.5 Kg Washing Machine TL RSS 6.5 kg Aqua
Why should you consider this model?
Crescent moon drum by IFB delivers harmless washing.
IFB has named its powerful water flow as AquaEnergie which delivers high-quality wash by dissolving the detergent thoroughly.
AutoTub cleaning is also available.
3D wash System for extreme soaking
Moves garment in vertical and horizontal motion for consistent washing.
6.5 Kg Capacity with 720 RPM
6. Whirlpool 6 Kg 5 Star Royal Fully-Automatic Top Loading Washing Machine WHITEMAGIC ROYAL 6.0 GENX
Why should you consider this model?
6kg capacity
Automatic sensors for detergent recommendation and indicating low water and voltage conditions
ZPF technology saves your time by filling the tub at a 50% faster pace.
Spiro wash technology delivers dirt and germ-free garments
Hard Water Washing
Express wash helps in cleaning less dirty garments in less cycle time
5 Star Energy rating
12 wash programs are available.
Conclusion
Above, I have mentioned the best top load washing machines by three bestselling washing machine brands. Top loaders are always preferred first because of their easy use and functional properties. You can choose any model from the list and you will not regret it anytime.
The major advantages of top loaders over front loaders are these machines are budget-friendly. You don't have to bend all the time to put the garments inside the tub which is actually a hassle for people with spine issues.