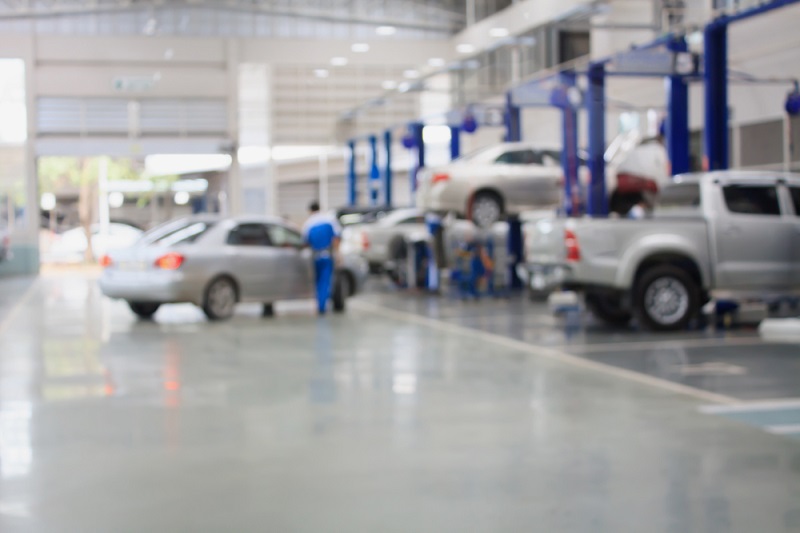 Often, when it comes to upgrading your rooms and the possessions within them, the garage gets forgotten. Ask yourself: When was the last time you checked your garage to make sure you had the necessary tools to cover the basics?
If it has been a while, then it may be time to pay this part of your home a little more attention. To help you out, here are four things you should have in your garage this year.
1. Fire Extinguisher
First and foremost, for safety reasons, every garage should have a fire extinguisher. Whether it is for the benefit of your garage, car, or home, a fire extinguisher is one of the essential items to have on hand in case of an emergency.
This is especially true if you have recreational vehicles such as a camper, motorcycle, ATV, or boat in your garage. You should have a fire extinguisher placed close to where they are stored as, in certain conditions, their fuel may ignite a fire. Even if you only store a car in your garage, this too can spark a fire due to a fuel leak, overheating, a short circuit, or a defective car battery.
No one wants this to happen, but it is best to be prepared with a fire extinguisher so that you can rapidly and efficiently put out the flames.
2. Basic Tools
Even if you don't use your garage as a workspace, you still want to have a variety of basic tools that can assist you in home improvement projects.
Every homeowner needs a claw hammer, a wrench, a screwdriver set, a ladder, and a selection of nails and screws. Moreover, it is also recommended to have work gloves, a bottle of glass cleaner, a floor jack and jack stands, and an inspection lamp.
By investing in (and maintaining) these necessary tools, you will be all set for whatever you have to deal with when it comes to repairs and around-the-house jobs.
3. Jerry Can
If you are going to store fuel in your garage (a good idea if you have a vehicle), then the only way to do it legally is by keeping it in a specific container. A jerry can is your best option as it can hold 10 or 20 liters (depending on the size you buy) and is the safest option for keeping in your home.
When looking at jerry cans for sale, make sure you purchase a metal jerry can as these are the most robust, safest and most durable models that are equipped for usage in both domestic and industrial environments.
For the full setup, opt to buy essential jerry can accessories such as a jerry can holder, a jerry can pourer, an oil measuring cup, and a jiggle siphon.
4. General Storage
Far too many homeowners overlook the importance of keeping their garage organized with proper storage. No matter what you use your garage for, it is crucial that you have a system for storing your tools and equipment — otherwise, you are never going to be able to find what you need, when you need it!Especially when you have quads or ATVs, you'll need proper storage for those Yamaha Raptor 700 parts.
Your budget and your needs will dictate whether you should opt for a pegboard, tool hangers, steel panels, open shelving or enclosed cabinets.
Make sure that you have a dedicated toolbox that is home to your screwdrivers, pliers, and other necessities so that you can quickly get to work on home improvement projects when they arise.
Not only will storage options help to keep your items organized, but these will also assist you in maximizing your garage space. In addition to wall organizers, consider adding overhead or ceiling storage for seasonal items and lock down any power tools that are rarely used.
What things do you consider essential for your garage? Are there any items on this list that you are going to be adding to your space this year? Let us know your tips and advice in the comments below!
AUTHOR BIO
Jay Flavell is the General Manager at Sandford Holdings. He has been working in the DIY & Home Improvement industry since 2007 and has vast experience sourcing and developing products from overseas suppliers in the Far East. Jay has also been successful in dealing with a number of major DIY & Home Improvement retailers throughout his career.