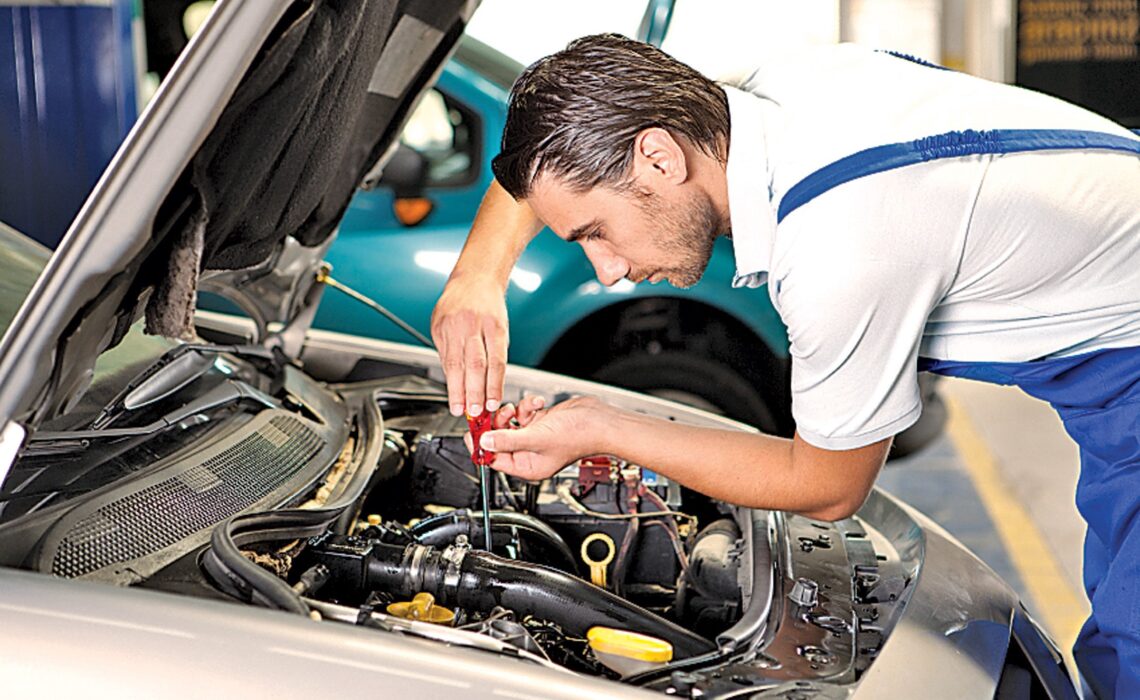 All the car owners have needed a car mechanic at some point of time, most of the owners do not consider taking their cars to a service center until it is too late. The main reason of such deliberate ignorance is our beliefs which have been formed over nothing but several auto repairing and servicing myths. And it is due to these myths that most of the car owners suffer from severe car damages that take place due to prolonged wear and tear and improper or delayed car servicing.
This is why here we will debunk some of the major myths about hiring an extensive car mechanic for servicing or repairing your automobile.
Oil Change Depends Only on The Mileage
Oil change is one of the main aspects of car servicing. Here, the old and used oil will be removed from your car and will be replaced with fresh oil. When the oil is not changed, it will start adding residues and tar liquid along the inner parts of the car engine, transmission systems, and others. Oil change is especially important to maintain the efficiency and the life of the engine.
However, people usually consider that the oil change is dependent on mileage and hence, they don't need to visit an extensive car mechanic until the car reaches the threshold. But it's not true because the time for oil change will depend on your manufacturer's guidance and not the mileage of your car.
Car Servicing Means Huge Expenses
Whenever you ask a car owner the reason why they so not take their car to an extensive car mechanic, the most common answer you get is that all the servicing packages cost a lot of money. In reality, every mechanic and service provider will offer you different kinds of service packages. And based on what is included in those packages the cost will vary. Hence, you have to make sure that you are taking your car for at least the basic servicing twice a year. Servicing also ensures in case your car has some problem it gets highlighted at the early stages, saves you money as you do not have to spend on replacing the entire part later.
Premium Package Is Only For Older Cars
The premium servicing package is the highest package offered by extensive car mechanic. Surveys have revealed that most car owners consider availing this package only when their car models become older, at least above three years old. And this is where they make a mistake because the premium package is not just for the old cars.
Premium packages will consist of full diagnosis and repairing of the car parts. And hence, anyone can avail the package, no matter what the age of your car is. Even if you have bought your car a year ago and the car seems to be in proper condition, you can still easily avail the premium package. Sometimes many car dealers also have packages to offer for servicing and maintenance of the car.
Warranties Can Be Extended For Every Model
Another common myth is that the car's warranty can be extended for any type of model and brand. This is why they remain unconcerned about their car's warranty. However, if you discuss this with an experienced and skilled extensive car mechanic, you will understand that every manufacturer has certain rules about warranty extension.
Some brands set rules that the car's model warranty can be extended only up to two years from the date of purchase while some manufacturers can also provide options like extened car warrantyset limitations on the number of years for which the warranty can be extended. So, wheny you purchase a car it's better to check with the dealer about all the details of the warranty and the extension criteria.
Conclusion
With all these myths, car owners  are pushing their cars towards a very bad fate. Not only they are prolonging the issues in their cars but also paving way for further damage which can't be repaired. This is why it's important to understand that availing the services of an extensive car mechanic is very important for maintaining your car's health.