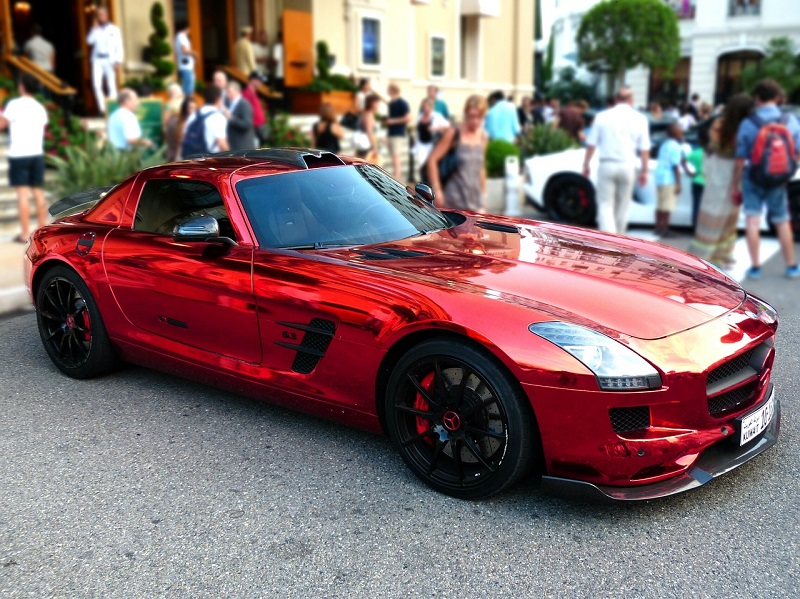 Luxury. Quality. Gadgets and tech. These are the qualities probably most associated with premium brand, luxury cars. However, a car is ultimately a practical machine to get us from A to B and there is no reason we can't combine the two elements.
Practicality doesn't have to mean boring – it means a car which runs well, is reliable, has good fuel efficiency and is easy and comfortable to drive. A bonus would be space for passengers and storage.
All of these elements can equally be found in a modern luxury car like the BMW 5 Series, as in an average family car. So if you love the luxurious life, yet want a car that functions on a daily basis as well, you are not hoping for the impossible.
Many of the luxury car makers are now combining their premium quality finishes, innovative engineering and hi tech features with practical style cars for families or for everyday commuter use.
Many of the cars in our list can be found at specialist used car dealers. I'd highly recommend bigmotoringworld.co.uk as they specialise in BMW, Audi, Mercedes as well as VW cars. 3 of those makes made it into our top 5!
So, without further delay, take a look at our list of the top five most practical luxury cars which are available currently, for a taste of quality and everyday motoring ease.
The BMW 5 Series
The latest offering from the BMW 5 Series has won multiple luxury car awards thanks to its sporty, sleek style and wide array of hi tech features.
It offers a great sporty drive which is a dream for car fans, along with a slick quality interior. However, on the practical side it features fantastic boot space for storage and plenty of interior room for passengers and the driver.
The Mercedes-Benz CLS
This stylish sporty luxury car has the practicalities of being a four door model which is incredibly comfortable to drive. It features many practical safety options and a high tech infotainment system to support the driving experience.
While Mercedes is associated with luxury, this model also provides the practical driving experience which drivers need in a day-to-day car. It's sleek and shiny and head-turning on the outside without breaking the bank to keep up and running.
The Audi A6
The Audi A6 might be one of the older cars in our list but that's partly what makes it such a practical luxury car.
It still has its premium class status and it's incredibly luxurious interior you come to associate with Audi, but because of its age the price is now completely affordable.
This practical car comes packed full of safety equipment and gadgets to appease the luxury lover in us while maintaining the air of being practical to run and fuel efficient.
The Volvo S90
This great value luxury car is a real classy contender in this list with a huge focus on passenger and driver safety, making it incredibly practical.
However, it also comes with a unique Swedish stylish interior giving it the intense luxurious feel every luxury car driver desires.
It is also incredibly comfortable to drive and has impressive handling, but with its good value price and safety features it really is the perfect combination of luxury and practicality.
The Jaguar XF
The Jaguar has long been the choice for luxury car buyers but it also offers great practicalities with oodles of space within its premium interior.
It offers an impressive drive and comes with some very practical safety features including a reversing camera to help prevent collisions and help with parking.
For a car with a real luxury reputation, prime quality interior and a practical driving experience, you can't go far wrong with the Jaguar XF.
While luxury cars are more commonly associated with plush interiors, luxury finishing and stellar performance, the changes and developments in modern technology mean they are also now more practical than ever.
Many come with technology which makes them incredibly fuel efficient, as well as having spacious interiors allowing for passengers, shopping and storage of essential family items including buggies.
Previously the domain of the wealthy and only designed for two people to fit comfortably in, today's modern luxury cars have grown and developed with demand in the market place and now come with all the practicalities a family requires – without losing any of the quality.
The BMW 5 Series, for example, has plenty of boot space and room for two, potentially three adult passengers in the back, or for children's car seats to be comfortably fitted, making it an incredibly comfortable, practical, yet unmistakeably luxurious car.
If you want the best of both worlds – total luxury and opulence combined with safety features, comfort and space – it is entirely possible with today's modern premium brand models.
Whatever kind of car you are searching for, you are bound to find the right combination of style and daily use features. Remember, we have only picked our favourite five for this list – there are many more choices out there too.