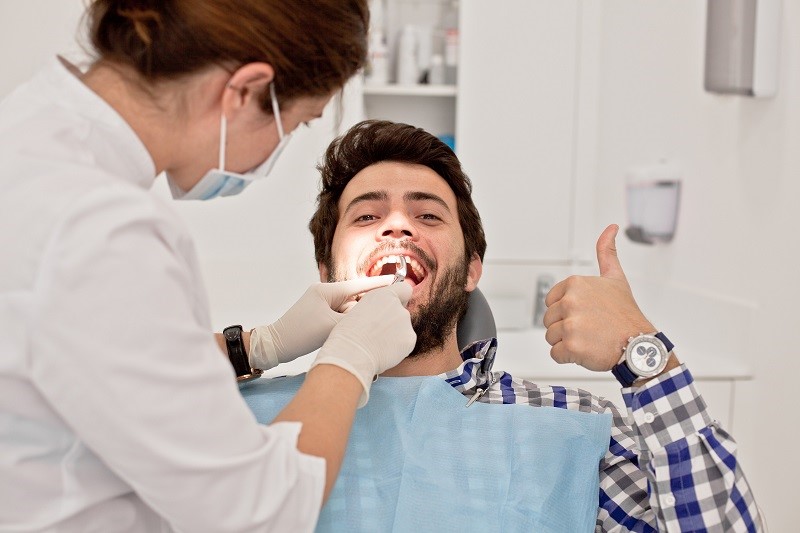 Our wisdom teeth can create trouble anytime and we must know how to deal with such an unwanted oral condition. However, the removal of wisdom teeth is a common treatment offered by a number of dental clinics nowadays, and you can choose a reputable one for a suitable solution.
Wisdom tooth removal is considered a treatment that requires surgery and long recovery time. Thus, if you are planning to get rid of your wisdom teeth, you should contact a specialist who can perform the surgery and all required procedures for you. In this article, we will highlight the factors you should consider before visiting a clinic to receive the treatment.
Why You Should Remove the Wisdom Tooth?
 A wisdom tooth is considered an unwanted tooth that grows with age at the end of the jaw. We need to remove this unwanted tooth because there is not enough space in our mouth to accommodate for this new member. The scarcity of enough space forces the growing wisdom tooth to emerge in different order, causing extreme pain and discomfort.
In addition, a growing wisdom tooth can disturb the condition of the nearby teeth as well, and that is why removal of this tooth is considered as a permanent solution to this problem.
Questions You Should Have for Your Dentists
Once you have decided upon wisdom tooth removal, you should have some important questions ready to ask your dentist. You should them about the complexity associated with the procedure and how many days you will need as recovery time following the surgery.
You can also ask the consultant if there is any risk factor associated in your case and whether the surgery will be the permanent solution for it or not. Remember that wisdom tooth removal is an expensive treatment compared to any other dental procedures, and it needs adequate recovery time. Thus, make sure the clinic you have chosen is reputed, and the dentists working in it are accustomed in performing such surgeries.
You Need the Hands of The Experts
The operation required to remove a wisdom tooth is a complex oral surgery, where you will need the hand of experts who know how to deal with such issues even in difficult situation. This is the benefit you can enjoy if you have approached certified and experienced dentists to solve your issue.
There is no scarcity of general dentists who can even assure you a cost-effective wisdom tooth removal solution. But you should remember that only reputable oral surgeons can provide you with a satisfactory solution. If you prefer to save some money by choosing general dentists, you may not get the expected outcome from them.
After Surgery Care
Pain is defiantly one of the most common issues you will have to deal with after having the surgery for wisdom tooth removal. Your dentist may prescribe ibuprofen or other painkiller to give you some relief from the pain. If possible, take some liquid food before you take the painkiller, as this will reduce the level of side-effects. Avoid brushing or rinsing your mouth on that day, as such things can cause bleeding and sharp pain. You can rinse your mouth from the next day with warm salt water. Try to avoid brushing for the first week. Swelling is another factor you will have to deal with following the surgery. Swelling can cause discomfort but an ice pack in the affected area can give you some relief.
Conclusion
These are some factors you should keep in mind before opting for wisdom tooth removal. No matter how complex your condition is, never take any wrong decision in a hurry and always prefer reputable and experienced dentists for the treatment.