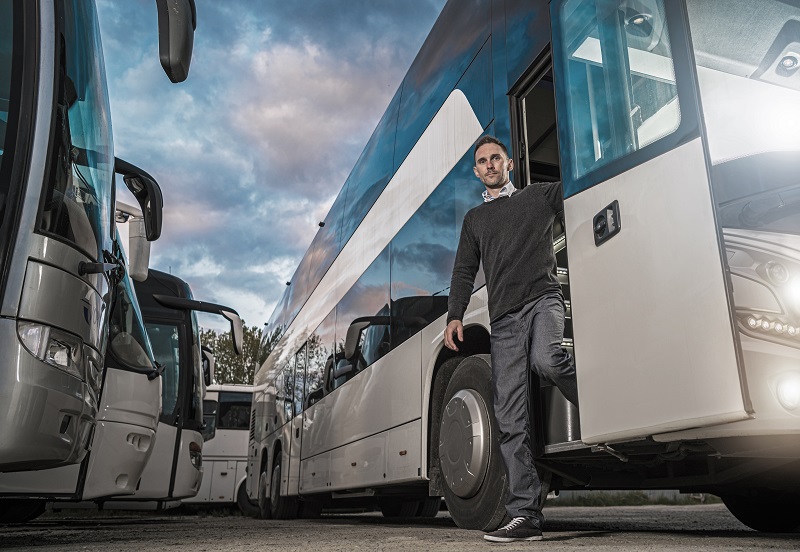 Introduction
Have you ever found yourself organizing transportation for a sizeable group of people, perhaps for a wedding, company event, or large family outing? You would quickly realize that arranging individual transportation like cars or taxis can be cumbersome and costly. On the other hand, public transportation offers limited flexibility and convenience. Thankfully, there's a solution: charter bus hire. This guide will explore the key benefits of private bus rental, showcasing why it may be the ideal transportation option for your next group trip or event.
I. What is Charter Bus Hire?
Charter bus hire refers to the rental of a private bus or coach for a specific group or event, usually accommodating anywhere from 15 to 60 passengers. These buses can be hired for various occasions, such as weddings, corporate events, field trips, or even long-distance family vacations. They offer a host of benefits that make private bus rental an attractive option for group travel, such as comfort, convenience, cost-effectiveness, and sustainability.
II. Comfort and Convenience of Charter Bus Travel
One of the biggest advantages of charter bus hire is the comfort and convenience it offers. Here are some features that set private bus rental apart from other transportation options:
1. Spacious seating: Charter buses come equipped with spacious, reclining seats that offer ample legroom for passengers to relax and unwind during the trip.
2. Onboard amenities: Many charter buses feature a range of amenities designed for passenger comfort, such as air conditioning, Wi-Fi, power outlets, restrooms, and even on-demand entertainment systems.
3. Professional drivers: With a private bus rental, you can expect a trained and experienced driver who knows the best routes to take and ensures a smooth, hassle-free journey.
4. Door-to-door service: Charter buses can pick up and drop off passengers at designated locations, eliminating the need to arrange multiple rides or navigate public transportation.
5. Customized itinerary: A charter bus allows for a personalized timetable and route, ensuring that the group can visit all desired locations according to their preferences.
III. Cost-Effectiveness of Private Bus Rental
Despite the premium experience charter buses offer, they are often more cost-effective than other transportation methods for group travel. Here's why:
1. Sharing costs: Dividing the rental fee among all passengers results in an affordable per-person expense, often much lower than the combined costs of individual car rentals, taxis, or public transportation fares.
2. No additional fees: Charter bus hire typically includes tolls, parking, and driver expenses, making it easier to budget and avoid unexpected costs.
3. Lower stress: Organizing transportation for a large group can be a logistical nightmare, with unforeseen challenges and coordination issues. Private bus rental eliminates those concerns, freeing up the organizer to focus on other aspects of the trip or event.
IV. Environmentally Friendly and Economical Group Travel
Charter buses are among the most environmentally friendly modes of transportation. They emit less carbon dioxide per passenger-mile than cars, airplanes, or trains, making private bus rental a greener option for group travel. Additionally, fewer vehicles on the road reduce traffic congestion, further lowering environmental impact and travel times.
V. How to Find the Best Charter Bus Hire Service
Choosing the right charter bus provider is crucial in ensuring a successful group trip or event. Here are some factors to consider when selecting a charter bus hire service:
1. Reputation and reviews: Research the company's track record in providing reliable, high-quality services through customer reviews and testimonials.
2. Fleet size and variety: Ensure the provider has a diverse range of buses in different sizes and amenities to match your group's requirements and preferences.
3. Pricing transparency: Reputable charter bus companies should provide clear, upfront pricing without hidden fees or surprises.
4. Licensing and insurance: Verify that the provider maintains proper licenses and insurance coverage to guarantee passenger safety and compliance with industry regulations.
5. Customer service: Look for companies offering responsive, friendly, and helpful customer support, making the booking and planning process as smooth as possible.
VI. Frequently Asked Questions about Charter Bus Travel
1. Can I bring food and drinks on a charter bus?
Most companies allow food and non-alcoholic drinks, but policies vary. Verify with your chosen provider beforehand to avoid disappointment.
2. Are pets allowed on charter buses?
Many providers do not allow pets onboard; service animals, on the other hand, are typically permitted. Check the company's policy before booking.
3. Can I book a charter bus for a one-day or overnight trip?
Private bus rental is highly flexible and can be tailored to individual needs, whether for a few hours, a full day, or even multiple days.
4. Are charter buses wheelchair accessible?
Many companies offer accessible buses with features like lifts and wheelchair restraints; however, it is essential to discuss your needs with the provider to ensure the right bus is available.
VII. Conclusion
In summary, charter bus hire provides a comfortable, convenient, and cost-effective transportation solution for group travel. It is an environmentally friendly option that can cater to various logistical requirements, ensuring a seamless experience for both the organizer and passengers. So, the next time you need to coordinate transportation for a group event or trip, consider charter bus travel as a top choice.