Your choice of window treatment may not seem like an important decision at first, but once you settle into a new space, their function and design become vital to the energy and aesthetic of a room. Are you opting for a minimalist design? Do you wish for more privacy yet still allow a sufficient amount of light? Or maybe you want to make an individual style statement? These are all questions to ponder while making your selection. Discovering the right blinds for your home can be a journey of function meeting form.
In this blog post, we'll delve into the various types of blinds that are available, providing comprehensive overviews that highlight their distinctive benefits. More than just tints for your windows, blinds can be an effective tool for enhancing your room, setting the right mood, and adding a level of convenience and functionality to your daily life. So, join us as we delve deeper into understanding their unique qualities thoroughly.
The Timeless Charm of Venetian Blinds
The romantic allure of Italy's Floating City has been encapsulated in Venetian blinds. Their horizontal slats offer a convenient solution for regulating natural light and maintaining privacy. They are classic, flexible, and available in a variety of materials, shades, and finishes.
Traditional wooden Venetian blinds are perfect for creating a warm, natural look while aluminum or PVC versions offer practicality and durability in high-humidity rooms such as kitchens and bathrooms. It's the mix of durability and aesthetic appeal that makes Venetian blinds a popular choice.
Roman Blinds – A Classical Statement
Roman blinds are a seamless blend of functionality and aesthetics, and they are perfect for achieving a clean, chic look. When raised, their fabric folds into pleats, creating visually delightful patterns. They also offer excellent light control and are available in unlimited colors, patterns, and textures.
Soft, cascading folds of fabric give Roman blinds their unique, charming character, making them ideal for lounges, bedrooms, and dining rooms. You can choose from traditional, Asian-inspired motifs to suit classic décor themes, or go for contemporary, geometrical patterns for modern interiors.
The Innovative Edge of Roller Blinds
Roller blinds are a testament to the beauty of simplicity. They are efficient, compact, and stylish. The clean-cut design reduces dust accumulation, making these blinds an ideal choice for allergy sufferers. Moreover, their structure allows them to fit perfectly within the window recess, resulting in a sleek, uncluttered look.
With the option of choosing from a sundry of styles to blackout fabrics for optimal darkness, roller blinds blend functionality with modern aesthetics. They are excellent for rooms where light control and privacy take precedence over ornate design aspirations.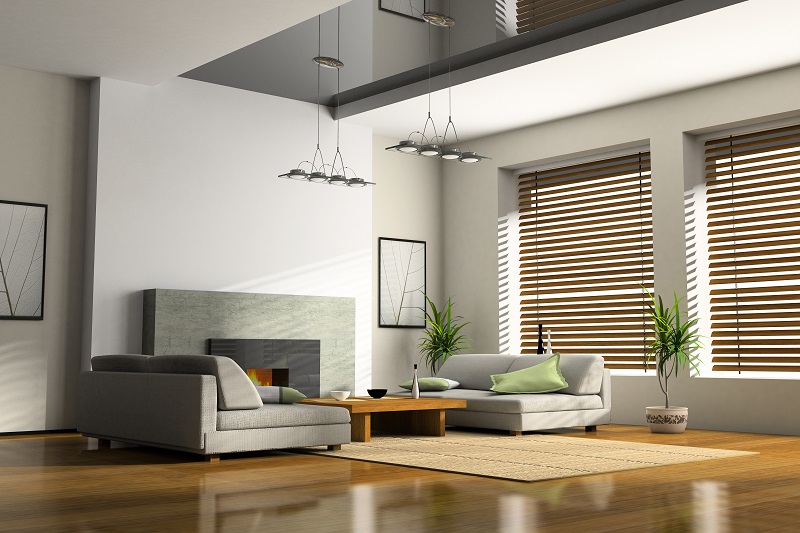 The Versatility of Vertical Blinds
Vertical blinds are a functional, cost-effective solution that offer brilliant light modulation and privacy control. With vertical lines creating an illusion of height, they make rooms appear bigger and more spacious.
These blinds are a popular choice for sliding doors and windows due to their sideways operation. Their structure enables easy cleaning and makes them highly resistant to wind, making vertical blinds an attractive option for screened-in porches or rooms with large windows.
Matching Function With Form
Blinds are more than just practical installations; they are integral elements of our rooms' personality, reflecting individual preferences and contributing to the overall impression of interior design. The material, color, pattern, and operation must all complement the room specification, as a well-fitted, appropriate blind can have transformative effects on a space.
The Constraints and Considerations
Despite the myriad benefits, undertakings such as measurement mistakes, installation challenges, and maintenance can deter the blind selection process. However, armed with the right guidance and knowledge, making an informed, confident decision becomes far simpler and highly rewarding.
Conclusion
You see, the world of blinds is as varied as it is exciting. Each type offers unique benefits that cater to different needs, preferences, and aesthetics. Be it the charming Roman blinds setting a comforting mood, the innovative roller blinds simplifying your life, or the versatile vertical blinds adding an illusion of space – each variety caters to a multitude of desires.
In our quest to create homes that best represent us, we must explore options that align with our functional requirements and design aspirations. So, go forth, empower yourself with knowledge, and don't just cover windows; create experiences. Through this enriching exploration across the realm of blinds, we hope you find the perfect companion for your windows and ultimately, for your spaces. Happy selecting!