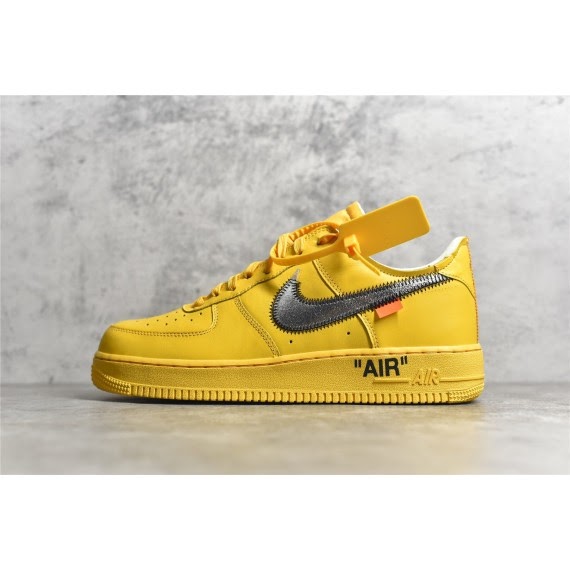 Off-White is a luxury brand that was founded by Virgil Abloh in Milan, Italy, in 2012. The label is known for its unique collaborations with clothing companies like Jimmy Choo, Nike, Jordan, and Levi's. They also have a special collaboration with IKEA, a Swedish company that sells ready-to-assemble furniture.
How Did Off-White Start?
In 2012, Virgil Abloh, who passed away on November 28, 2021, founded Off-White, which was first founded as "PYREX Vision" in Milan, Italy. He later rebranded the company and called it "Off-White".
Who Owns Off-White?
In August of 2019, Jose Neves, the owner of Farfetch, bought New Guards Group, the parent company of Off-White, for around $675,000,000 USD.
In July of 2021, LVMH Moët Hennessy Louis Vuitton announced that they had acquired a 60 percent stake in Off-White. Virgil Abloh, the creative director for Louis Vuitton at that time, retained his 40 percent share in the company.
Fact: Virgil Abloh doesn't own Off-White, but he owns its trademark.
Why Are Off-White Products So Expensive?
Off-White products are extremely expensive because they are a product of Virgil Abloh and because of their amazing and unique collaborations with Nike and Jordan. Their product line-up, which includes shoes, hoodies, and other clothing, are considered as some of the hottest and most famous ones in recent history, which is why they are extremely expensive. Not only that, but in every collaboration that they do, only a specific amount of products are sold to the public, which makes every product extremely rare.
Who Is Virgil Abloh?
Virgil Abloh is the founder of Off-White. He was born in Chicago to Ghanian immigrant parents. His mother was a seamstress who was also the person who taught him how to sew.
Abloh graduated in 2002 from the University of Wisconsin-Madison with an undergraduate degree in Civil Engineering. He then went on to get a degree in architecture at the Illinois Institute of Technology.
In his career, he was an intern at Fendi in Rome with Kanye West. West and Abloh then developed a quick relationship and decided to make a number of collaborations. Ablo was named as the creative director of Donda, the creative agency of Kanye West, before starting Off-White.
Off-White Collaborations
Off-White is known for its huge collaborations with brands and designers such as:
| | | | | |
| --- | --- | --- | --- | --- |
| Kerwin Frost | ASAP Rocky | Barneys New York | Sunglass Hut | Ikea |
| Asspizza | Heron Preston | Dr. Martens | SSENSE | Jimmy Choo |
| Le Bon Marché | Takashi Murakami | Converse | Warby Parker | Rimowa |
| Boys Noize | Timberland | Evian | Browns | Levi |
| Byredo | Umbro | Champion | Moncler | Nike where he introduced the Off White shoes |
Collaboration With Nike
In what was one of the most anticipated moves by Off-White, they got together with Nike in 2017 and worked on a project that they named "The Ten". In that drop, they introduced Off White Jordans, Converse shoes, Nike Air Max, Nike Air Force One, and Nike Blazers shoes. Designers from Nike and Off-White came up to release Off White nikes. The main goal was to have an updated take on nineties-style shows with new patterns and different types of materials.