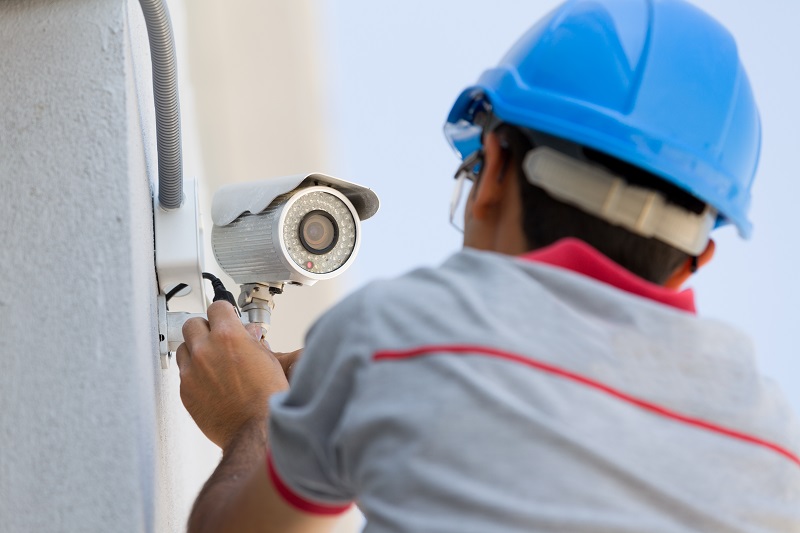 Security cameras are one of the most popular choices regarding home security. These cameras find application at home and commercial spaces. Deciding which type of security camera is best for you can be a tiresome job. There are a number of options and different configuration of security cameras.
The article discusses different types of security cameras used in different settings. It also discusses the different advantages of the cameras. Keep reading to know about the range of cameras available in the market.
Different types of security cameras:
Infrared camera: An infrared camera is designed to operate in dark conditions. It is achieved by using infrared technology. It has infrared LEDs, which allow clear recording. Almost every security camera uses infrared sensors.
Wireless camera: Wireless cameras are the easiest to install the type of camera. Wireless cameras are best for museums and churches because of their discreet appearance. It also appears neat. The footage is transferred using an internet connection which gives convenient access to you.
Wired camera: This type of camera is the oldest. Wired cameras store videos on the sd card, which is found inside the wired camera. To get power, the wired cameras need wires.
Bullet camera: Bullet cameras are the most common type of security camera. You might have seen it in grocery stores or places in day-to-day life. It is usually placed outside as bullet cameras are resistant to dust, water, and dirt.
Dome camera: As the name suggests, the dome camera has a dome shape. It has a 360- degree rotation which covers all the angles and directions. The camera inside the dome-shaped is fitted in a way that you cannot figure out which way it is moving. It is difficult to know which direction the camera is pointing, making it uncertain for the thieves to approach.
IP camera: This type of camera can share live footage. It shares the footage across the internet. With the help of IP cameras, it is easy to access footage from anywhere in the world. Such type of security cameras is low maintenance. It is ideal for business and office owners who have to move away to different areas or sites. You can view the footage on a laptop, computer, and mobile phone.
PTZ camera: PTZ means Pan Tilt and Zoom. The name of the camera suggests its function. It gives the feature of rotating at a 360-degree angle. With the help of a PTZ camera, you can monitor a large section of the area.
As you have understood the different types of security cameras, you should also know about their advantages.
Advantages of security cameras:
Peace of mind: This is the most important advantage of using a security camera. You can get continuous monitoring with the help of the camera mentioned above in real time. Therefore, to ensure the overall safety of your home and your office, you can use and install it.
Evidence: To monitor people's words or actions, you can easily collect evidence by using it. Some modern cameras not only collect video but also have the capabilities to collect audio. Additionally, Security cameras can help you maintain records. At offices or homes, you can easily know about any kind of incident happening, and you can store it for evidence.
Detect crime: A security camera can detect crime and prevent theft. You must install it at your home or office. If you fall victim to any kind of crime or theft, at least you will have the records, and it will be easy to detect crimes. Additionally, you can find a surveillance camera cost-effective. Once you install it, you don't have to worry about it for an extended period. Also, if you install it, you don't have to hire additional security guards for your business or offices.
Monitor activities: A security camera is best for parents who work outside and leave the kids at home. They can keep an eye on the activities of their kids and can do frequent check-ups.
As you have understood the different types of security cameras and their advantages, you must install them to enjoy their ultimate benefits. It also comes at affordable prices so that it can be easily available for everyone. You must consider using and installing it at your offices or homes for your safety.