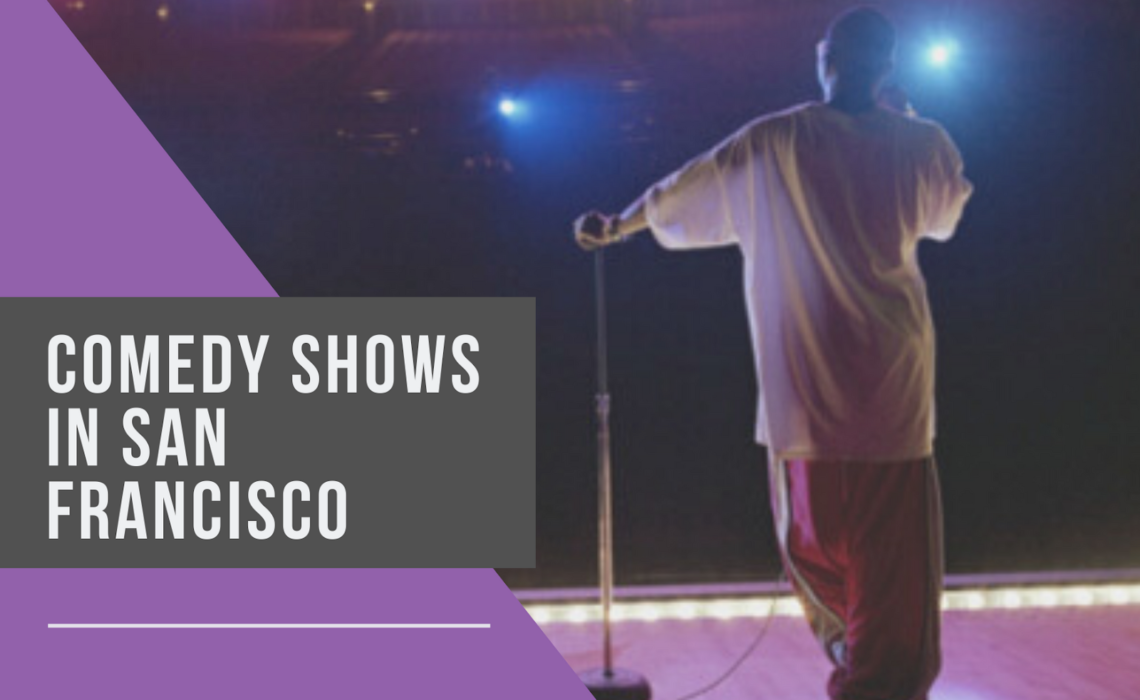 San Francisco is a hot spot for travelers to explore nightclubs, gardens, museums, open restaurants, and much more. It's a city and a county of San Francisco, which is famous for comedic styles and cultural backgrounds. That's why tourists, as well as residents of the city, can't miss the comedy shows in San Francisco!
If anything goes stressful or mentally disturbing, look for amazing comedy shows in the city to relish the moments of happiness & relaxation. You will find plentiful kinds of comedians and comedy clubs to build your mood.
This guide comes in handy as you will learn about the popular places to attend the different types of comedy. To make your nightlife in San Francisco memorable, continue reading!
A Brief History of Comedy in San Francisco
In 1967, Chicago comedians moved to the city to experiment with politically-angled jokes & skits related to open-mindedness and political discourse. The comedians stayed for a decade and made the city famous for attending comedy shows. The city was recognized more for its comedy talent with the time in the US. Well-known comedians such as – Dana Carvey, Robin Williams, Margaret Cho, and Ali Wong started their journey in the city.
Best Stand-Up Comedy in San Francisco
The 16th most populated city of America has some of the best stand-up comedy concerts in San Francisco.
➤Dylan's Comedy Bus Tour
Get on to Dylan's Comedy Bus Tour to experience the unlimited laugh. Well, you can bring your drinks & snacks to listen to hilarious stand-up comedy. Moreover, have a tour of the city at night. This is a unique way of attending a comedy show in San Francisco.
➤Punch Line SF
Punch Line SF is a top rating comedy club in the city. It's one of the oldest comedy clubs in San Francisco. You will find well-known comic faces performing in the club. In the 1960s, Dave Chappelle, Robin Williams, Dana Carvey, Jerry Seinfeld, and Margaret Cho were the regular performers of the club.
➤Cobb's Comedy Club
Cobb's Comedy Club also organizes the best stand-up comedy show. The best thing about the club, it has a great space, and many people can attend the show. If you love to go with a larger group, then this cub is a favorable choice. You will explore traditional stand-up and open mic nights.
Best Comedy Theatres in San Francisco
➤PianoFight
Pianfight is famous for comedy, live music, and other entertaining arts in San Francisco. The theatre offers a full-service bar having a tasty cocktail menu. It's a quite popular comedy destination in the city. To have food, make sure to reach 1 hour early before the show begins as dinner service slows down due to large gatherings.
➤Marrakech Magic Theater
Marrakech Magic Theater is limited to comedy shows and organizes energy performances of mentalism & live magic shows. Surely a phenomenal theater in San Francisco that you will always remember.
Rundown
Make your next visit to the city full of joy by attending these top places. Certainly, comedy shows are the best way to reduce stress and make moments with your loved ones.