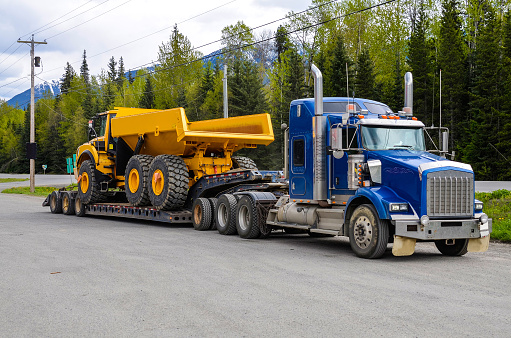 Do you own a business that involves the usage of commercial vehicles such as tipper trucks or cars? If yes, the foremost thing you need to focus on would be the insurance for your fleet. Unfortunately, in this modern and competitive era, we can see the marketplace is packed with hundreds of insurance providers professing to give commercial vehicles maximum protection at reasonable costs. 
Hence, you need to consider the same and invest some time and effort to choose a reliable provider to buy a new insurance plan. Here we have put together some factors that you should take into consideration for your commercial vehicle. 
#1 Getting Maximum Coverage 
Suppose you also wish to get the maximum possible perks from your tipper truck insurance policy. In that case, you need to pay some attention to the coverage. Generally, most business owners think that getting coverage for damages and third-party liabilities is more than enough. But what about the cargo shipments? Suppose you are dealing in that specific service. In that case, definitely, you need to consider cargo coverage as an add-on to mitigate any losses. Plus, make sure the plan also covers loss against frauds and thefts. In the end, it all just matters to hire a provider who proposes insurance plans with maximum protection against different circumstances. 
#2 Choosing the Right Plan 
Normally, cars have different insurance plans, and commercial businesses seeking truck insurance plans also discover various plans according to the vehicle type and model. Here's a quick rundown that will explain how these plans differ. The most common case is about the tractors and trucks that attract insurance plans with higher premiums. Whereas cars and minivans usually have lower premiums. 
Now how can you sort this all out? Well, first of all, you should disclose your truck details clearly with the provider. This will help the insurance provider company to share plans with more benefits and low premiums. Also, don't forget to share the ownership details, usage details, and garage locations. 
Get quotes from different providers, compare the plans and premiums along with the benefits. Then, once you are done assessing the plan's features, take the final call and finalise an insurance plan accordingly. 
Did you know? 
Hiring experienced drivers with a clean driving record increases your chances to have an insurance plan with the minimum premium. 
#3 Making the Most of Technology 
Most commercial freight companies often fail to consider installing anti-theft systems, accident detection devices, cameras, and other tools to keep everything in check. This consequently also helps you use the visuals as a piece of solid evidence to claim the maximum. With this, you would love to know that a tipper truck loaded with such modern technologies is counted under the low-risk category, hence drawing lower premiums. 
Keeping it short and simple, it always makes sense to have plans with lower premiums, especially if you have a whole fleet of commercial trucks. So how do you safeguard your trucks from accidental claims, general liability, and environmental claims? And how did you manage to get an affordable tipper truck insurance plan? Let us know in the comments; we'd love to hear from you.